(Amsterdam, the Netherlands) – AGIC Capital ("AGIC"), a leading European-Asian private equity firm focused on industrial and medical technology investments in Europe, held its 5th investor conference at Beurs van Berlage, Amsterdam, the Netherlands, on 24 October 2019. With more than 150 delegates from leading industrial and financial institutions from Europe and Asia, AGIC demonstrated its strong presence and network in the international technology investment scene.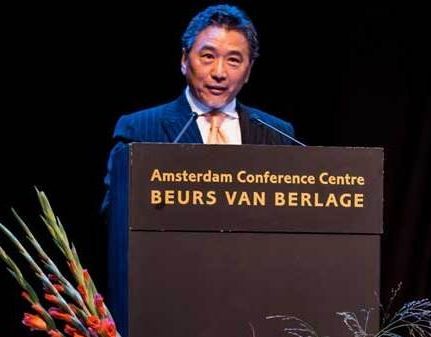 AGIC Chairman and Founding Partner Henry Cai opened the conference recalling AGIC's achievements and its unique strategy. He highlighted to the delegates that AGIC's focus on investing in European SMEs across industrial technology and healthcare technology and promoting growth in China and Asia was increasingly attractive to investors as global macroeconomic volatility increases. He also highlighted the team's ability to work alongside the investees' management to successfully execute growth strategy to access China and Asia has helped contribute to the three full exits from Fund I which generated promising returns to the investors. AGIC will continue its highly disciplined investment philosophy and strategies to strive to make superior risk-adjusted returns for their investors.
Weimin Ju
Vice Chairman and president of CIC

The keynote speech was given by Weimin Ju, President of China Investment Corporation (CIC) who shared his view on the current macroeconomic and investment environment and CIC's innovative strategies and experiences in cross-border industrial technology investment. He highlighted how China and European countries are complementary in economic and industrial aspects and the huge potential for cooperation between the two regions in advanced technologies, products and investments, particularly in smart manufacturing, high-end equipment, advanced materials and medical technologies. He complimented AGIC's successful business model and investment track record and commented that AGIC is uniquely positioned to capture the attractive investment opportunities presented in the market given the team's expertise and network.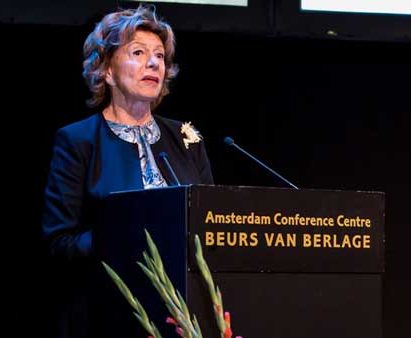 Nelie Kroes
Former Vice President of the European Commission
Mrs. Neelie Kroes, former Vice-President of the European Commission, spoke on China and Europe as two of the largest key players in the global economy with responsibilities for upholding the rules-based international order, encouraging greater reciprocity, nondiscrimination, and an openness of the system. She praised the continued establishment of open and fair trade and investment mechanisms among Asian and European countries and expressed her hope that China and Europe can continue working together to encourage a stable environment for companies to grow and develop.
Dr. Helmut Haussmann
Federal Minister of Economics and AGIC senior advisor
Dr. Helmut Haussmann, former Federal Minister of Economics and AGIC's senior advisor, also attended the conference. In his speech, he articulated that open trade relations and mutual foreign direct investments are imperative to unlock significant growth potential, and that China and Europe should unite to counter the threats to global trade and continue to spread the benefits of trade and cooperation. In his speech, he recognized AGIC's effort in building such a good platform to facilitate the exchange and communication between China and Europe.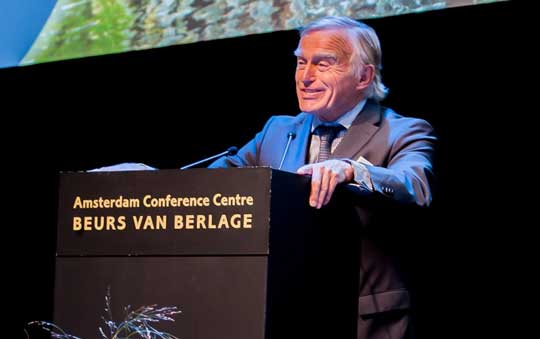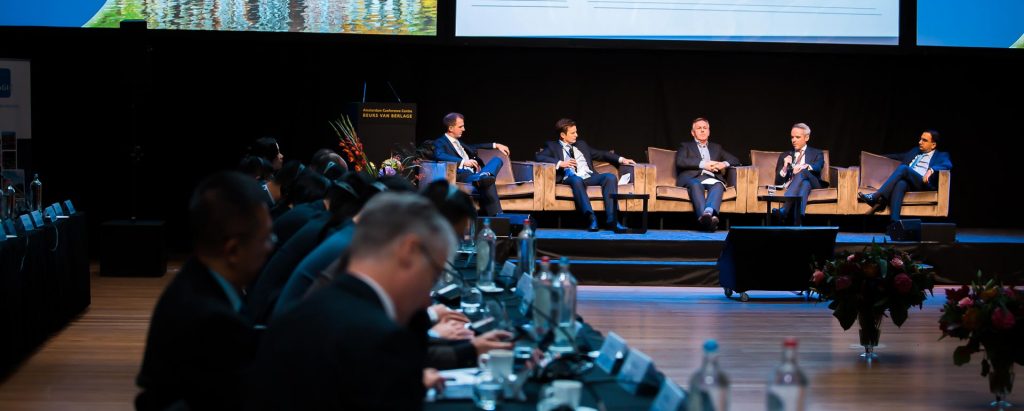 The main program of the 5th AGIC Investor Conference consisted of four panels hosted by AGIC investment professionals followed by a detailed portfolio update.
The discussions covered a broad range of topics including late cycle investment strategies, a deep dive into Al opportunities and investing, looking at Med Tech sub sector opportunities, and first hand experiences of expansion into Asia.
Panellists included industry CEOs, entrepreneurs, investment professionals, investment bankers and management consultants.
Conference participants enjoyed the stimulating discussions and high-quality networking opportunities during breaks and dinner. In addition, they also visited NXP Semiconductors, one of the global leaders in semiconductor space. The management of the company had cordial exchanges and discussions and explored potential opportunities in crossborder cooperation with the conference participants.
AGIC Capital would like to thank all speakers and attendees for making this 5th AGIC Investor Conference a success.