Our people are AGIC's most valuable asset
AGIC professionals work together across five offices in Europe and Asia as one team maintaining seamless communication and cooperation throughout the investment lifecycle to source and assess investment opportunities and support portfolio companies towards realizing their full potential globally. The team comprises professionals with long-term investment experience and operational experts with industrial and medical background.
The team is supported by a strong network of industrial advisors across Europe and Asia, who add value to the portfolio companies and include current or former business executives or entrepreneurs of major international corporations.

AGIC Professional Team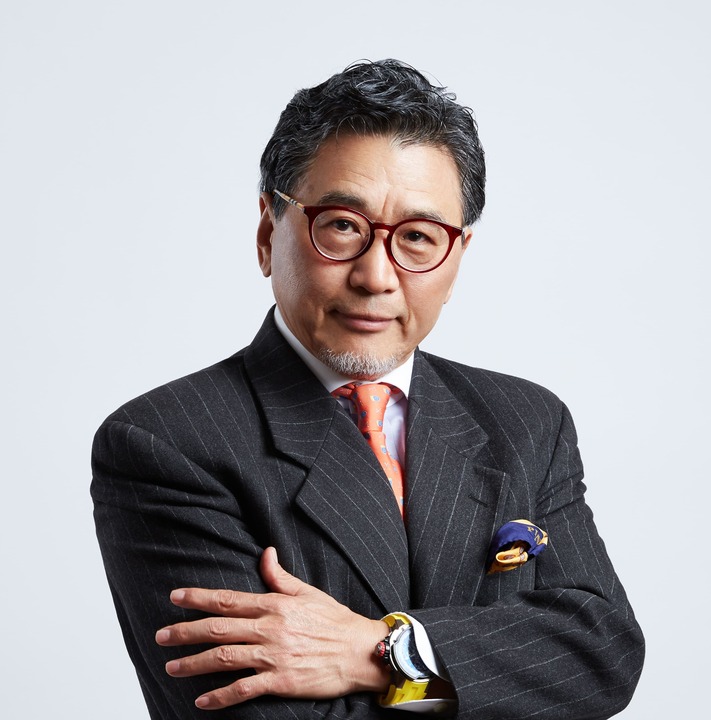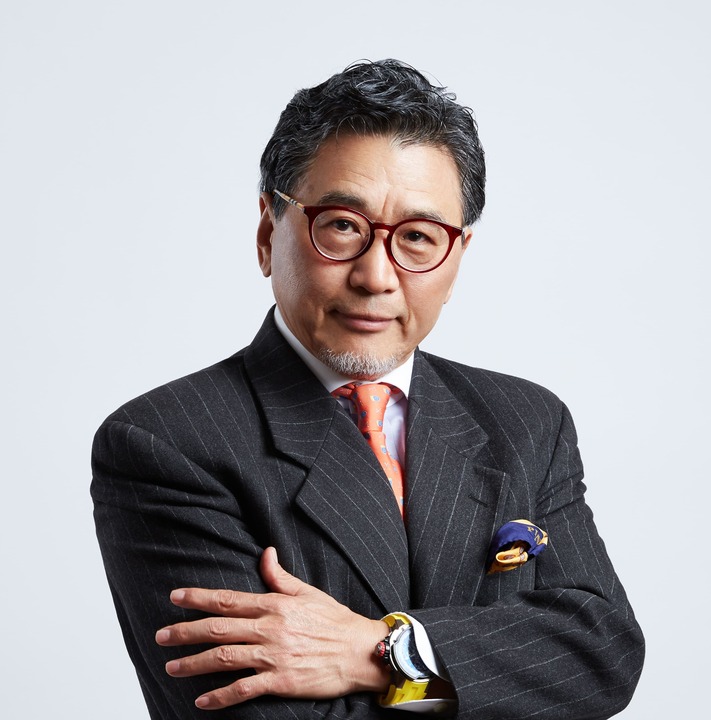 Henry Cai
Chairman, Founding Partner
Henry is the Chairman and Founding Partner of AGIC. Prior to establishing AGIC, he served as the Executive Chairman of Investment Banking Asia Pacific at Deutsche Bank and the Chairman of UBS AG's Asia investment banking unit. He has actively contributed to and played a significant role in shaping the development of Hong Kong capital market since early 1990s, and was regarded by many in the fields as the go-to person for overseas listing of private Chinese companies for his milestone work in helping businesses like Alibaba, Foxconn, BYD and AIA list in Hong Kong. During his professional career with leading European investment banks, Henry advised more than 100 companies – including many that have since become a Fortune 500 company — on their business model, strategic development, investment and initial public offerings in Hong Kong and the United States. Henry graduated from Fudan University.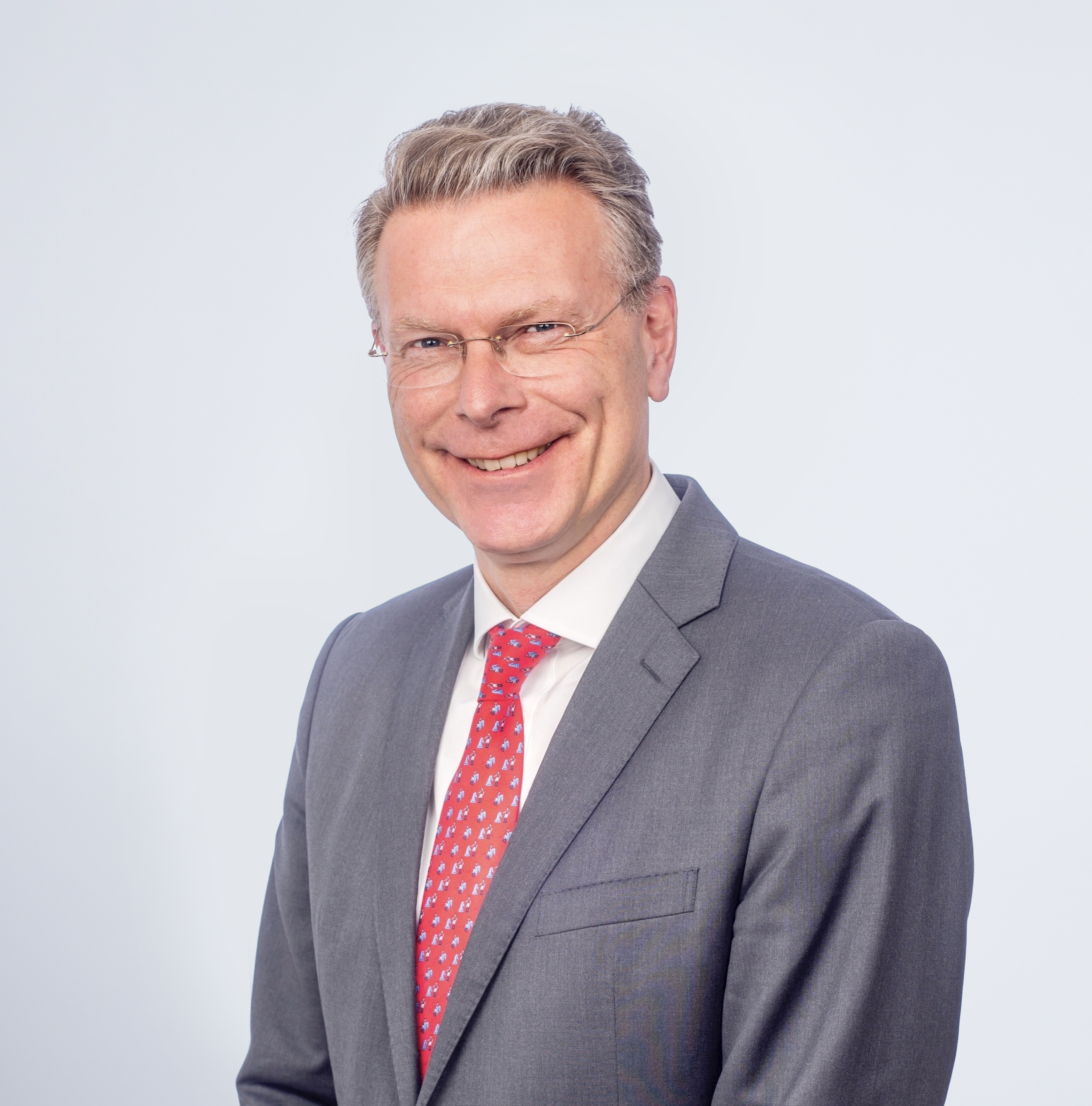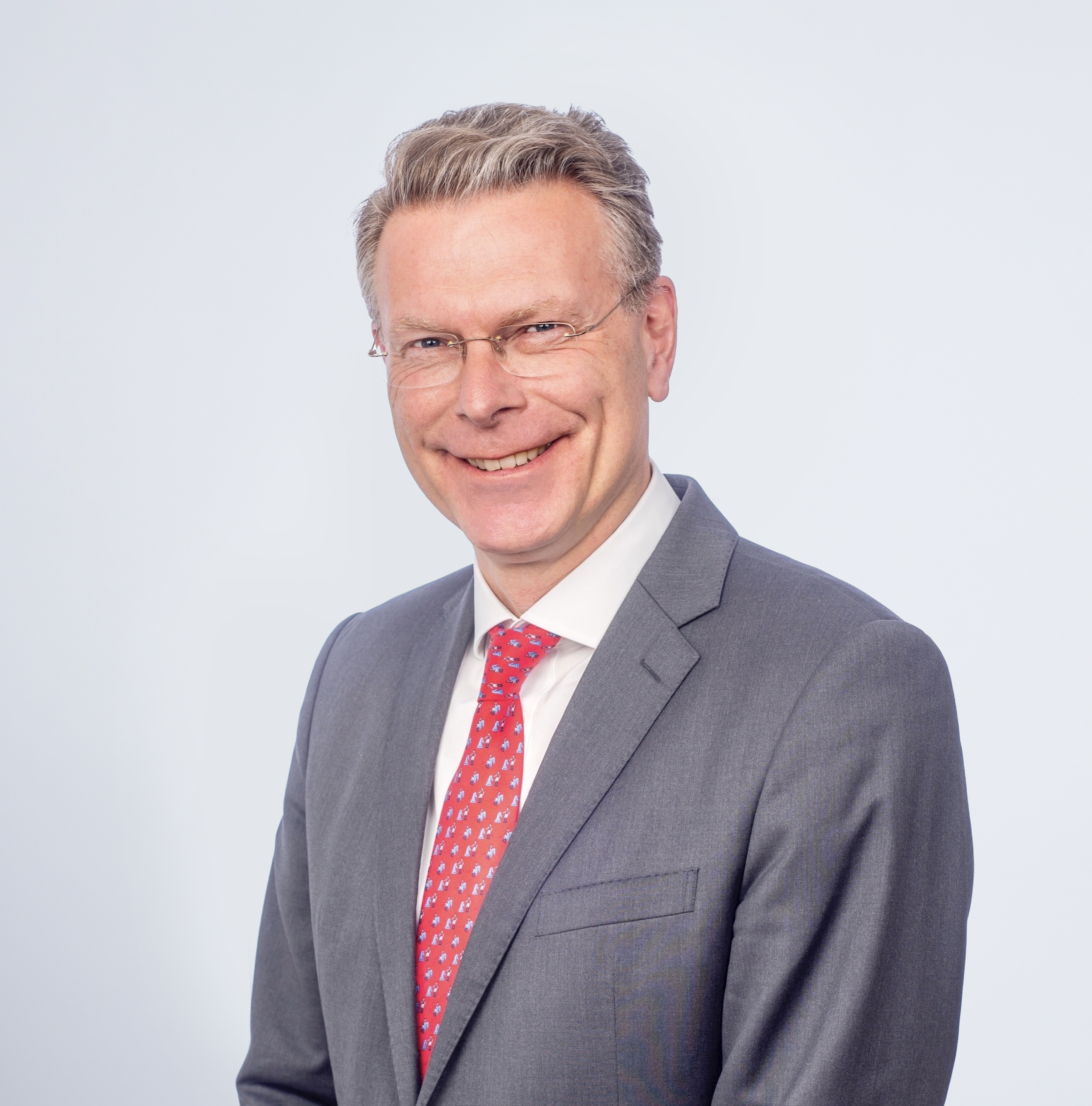 Heiko von Dewitz
Managing Partner, Head of Europe
Heiko is a Managing Partner and the Head of Europe at AGIC. Before co-founding AGIC, he served as an Investment Director with Intel Capital for 13 years, responsible for semiconductor, industrial & healthcare investments in Western Europe and Israel, and for the DACH region across all technology sectors. Before Intel Capital, he was a management consultant with A. T. Kearney for nearly four years, specializing in High-Tech and Telecommunications.
Heiko holds an MBA from INSEAD and a master's degree in electrical engineering from the Technical University of Munich, where he has also been a guest lecturer.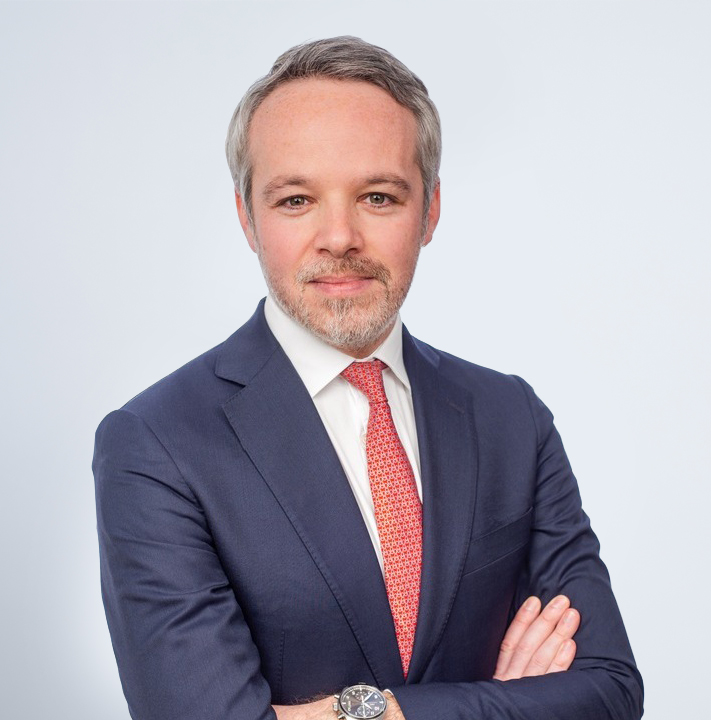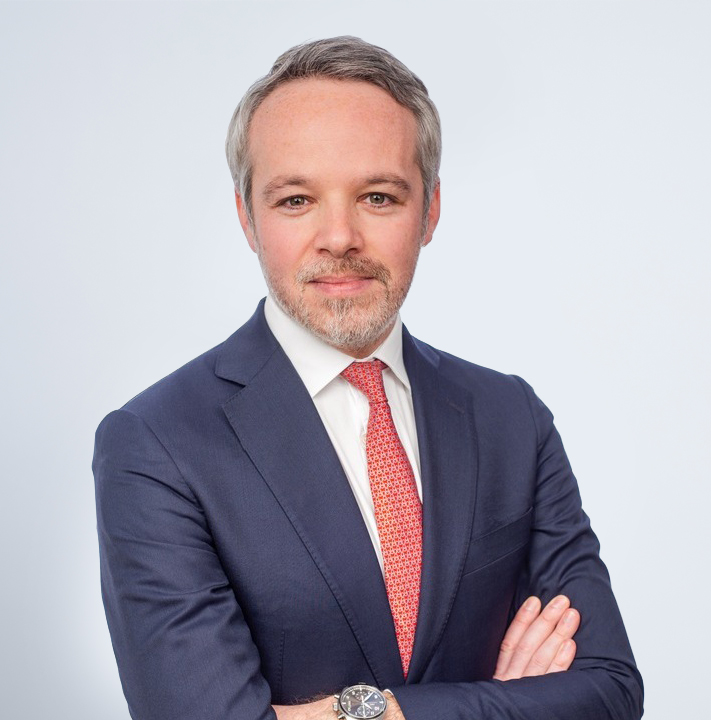 Erik Yankulin
Partner
Prior to joining AGIC, Erik was a Vice President with One Equity Partners, the private equity investment arm of JPMorgan Chase, with whom he spent five years working in Frankfurt and Hong Kong. He began his career in Mergers & Acquisitions at Rothschild in Frankfurt, where he was employed for three years. Erik is fluent in German, English, and Russian. He studied at the University of Cologne as well as the University of North Carolina and holds a diploma in Business Administration.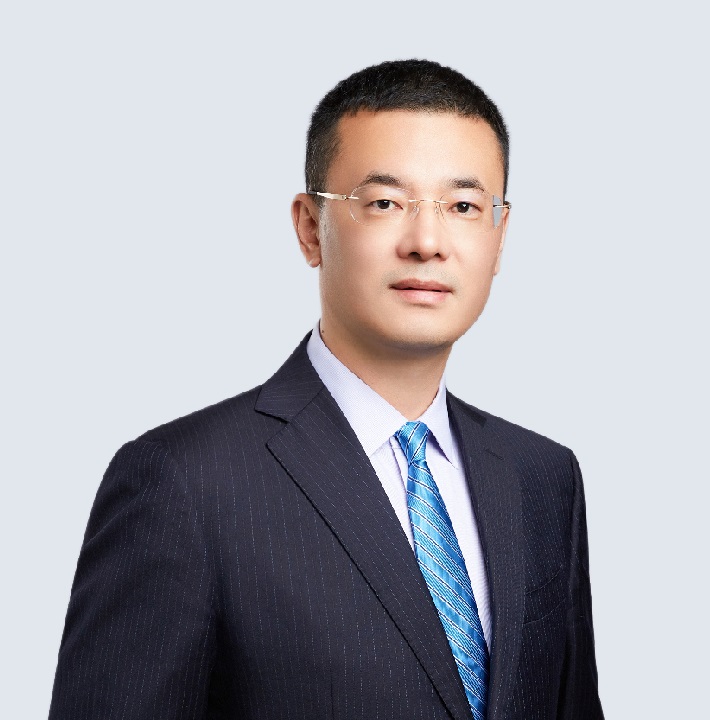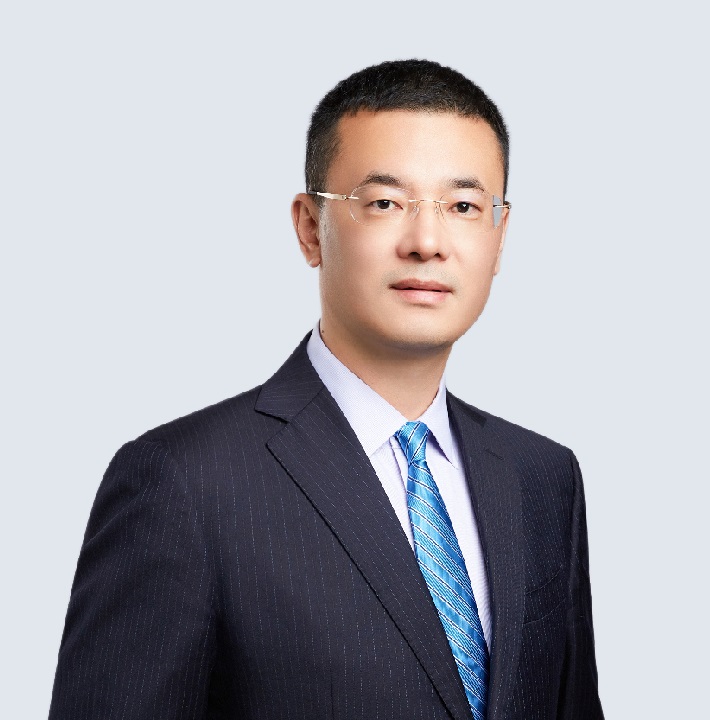 Shaolin Liu
Managing Director
Before joining AGIC, Shaolin has worked at Cathay Capital across all stages of buyout investments from deal sourcing to exit with a particular focus on areas including medical devices and services. He has over 20 years of experience working in Fortune 500 healthcare companies, namely, GE, Perkin Elmer, Cardinal Health, and Fresenius Medical Care. He played a major role in promoting these companies' business in Asia, responsible for entire units' revenue and profit, business development, operations, sales and marketing, as well as strategic planning and implementation. He holds an MBA from The University of Chicago Booth School of Business.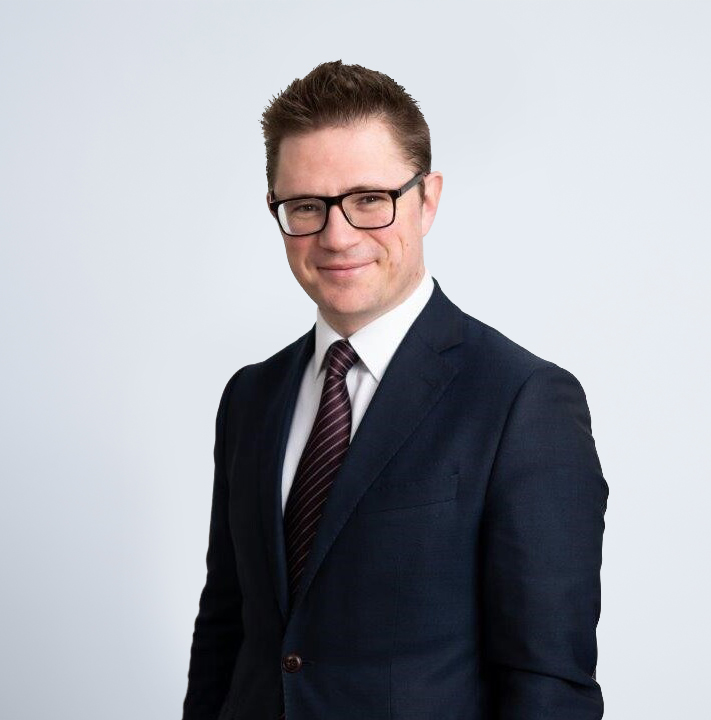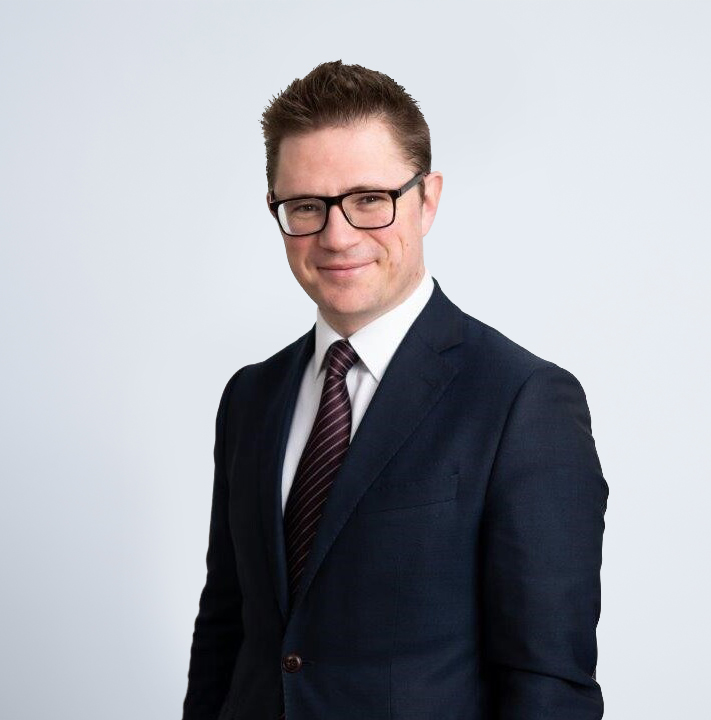 Ben Mitchell
Managing Director, Head of UK
Prior to joining AGIC, Ben worked at PwC Corporate Finance with 10 years' experience in Mergers & Acquisitions. He gained a deep understanding of the Industrial Manufacturing and Services sector, and had also worked across numerous other sectors including Retail, Technology, Oil & Gas and Leisure. He also worked at BAE Systems and gained 3 years of industry experience. Ben holds a Master degree in Mechanical Engineering from Nottingham University and is an ICAEW Chartered Accountant.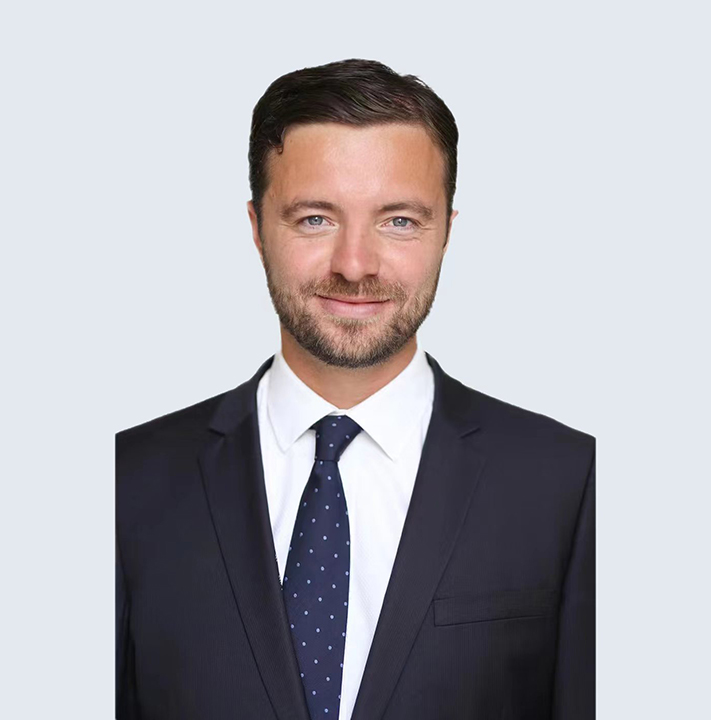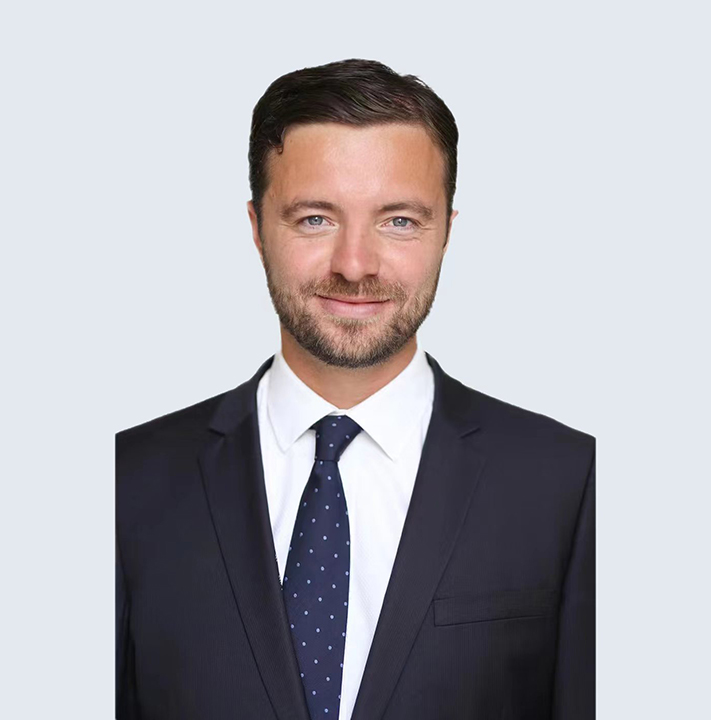 Vincent Darras
Director, Head of France
Prior to joining AGIC, Vincent was an Investment Director in the Paris office of paneuropean fund Alpha Private Equity for 3 years and before that an Associate Director with responsibility for France Coverage at buyout firm Terra Firma Capital Partners. He started his career in 2011 as a Corporate Lawyer in Paris and London, before joining the Investment Banking Division of Credit Suisse in London. Over the past 10+ years, he has worked on a variety of LBO transactions in the healthcare, business services, consumer and industrial sectors.
Vincent graduated with Masters's in Management and Finance from HEC Paris and Harvard University. He holds Master's and Ph.D. degrees in Corporate Law from University Paris-II Panthéon-Assas.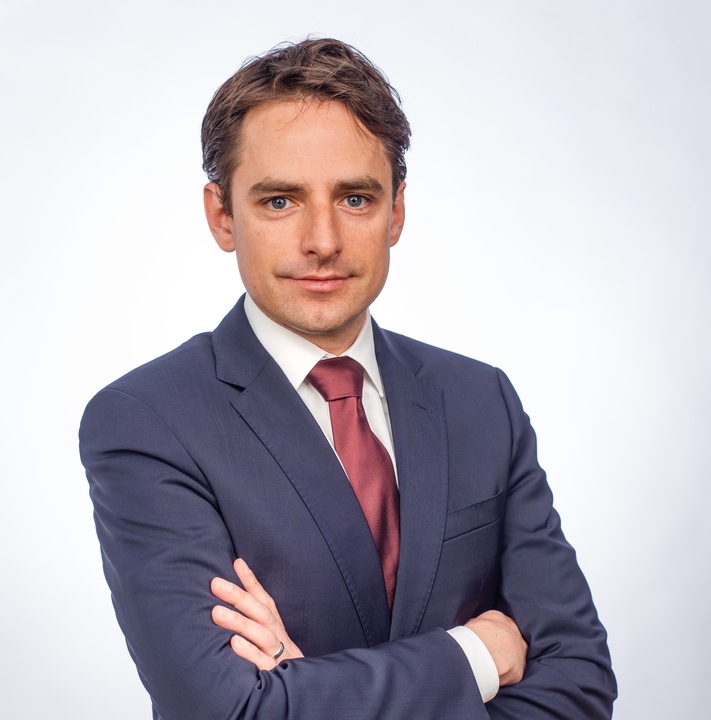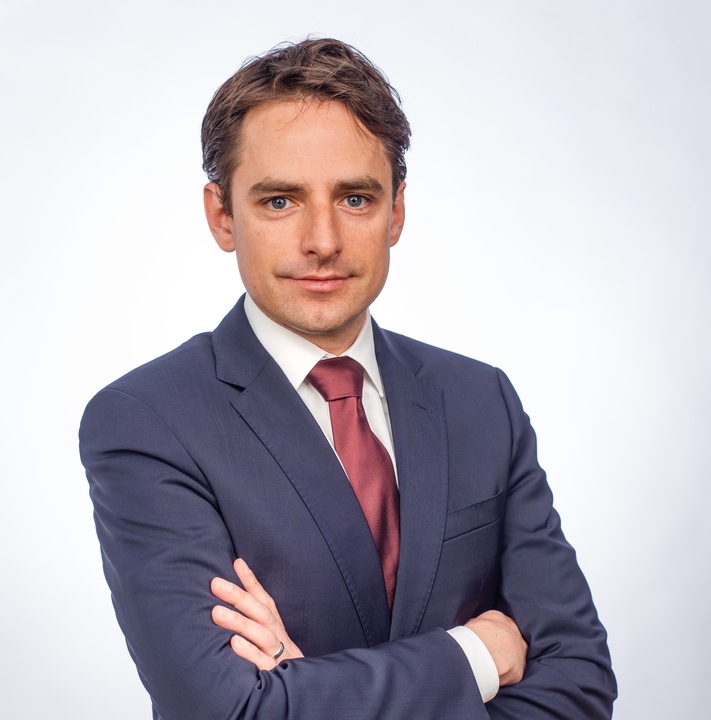 Linus Lenhard
Director
Prior to joining AGIC, Linus was an Investment Manager at Ambienta, a pan-European private equity firm for three years. Prior to Ambienta, he worked in the Munich office of EQT Partners, a global private equity firm, for more than four years and at Allianz Global Investors, where he focused on investments in listed European small/mid-cap companies. He holds a Diploma from the Karlsruhe Institute of Technology (KIT) in industrial engineering and business administration and a Master of Science in Finance from the Universidad Politecnica de Catalunya / Escuela de Administracion de Empresas.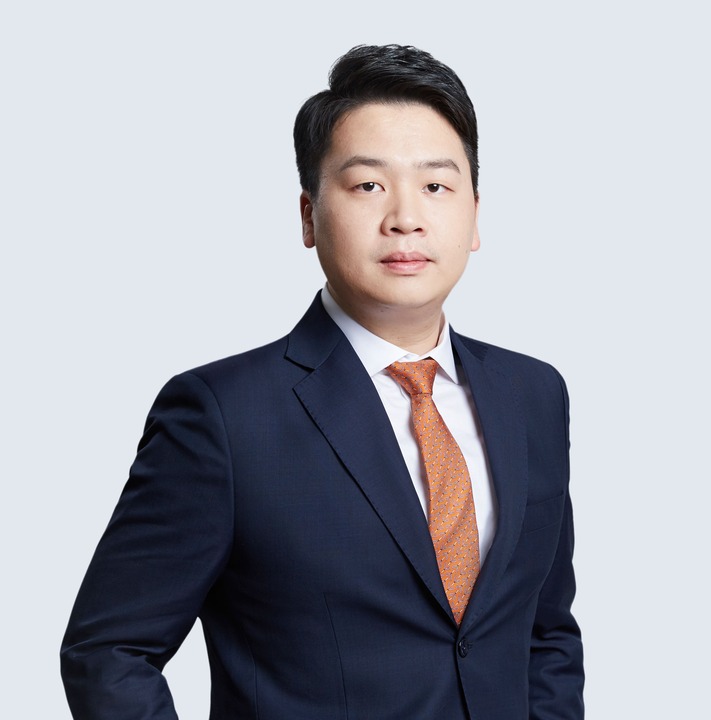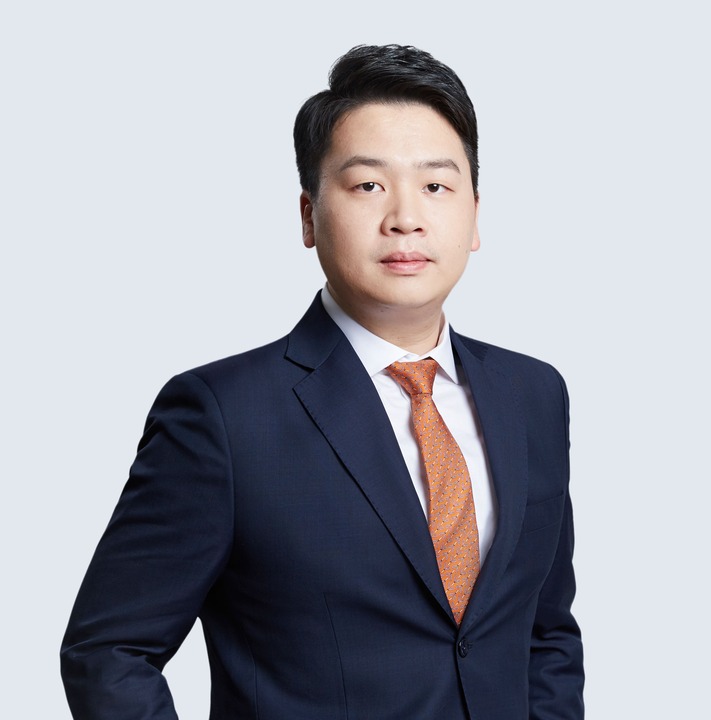 Ken He
Director
Prior to joining AGIC, Ken was a Vice President with Mubadala Investment Company, the Abu Dhabi sovereign wealth fund with $250 billion AUM, where he helped Mubadala invested in several healthcare investments across the globe. Before Mubadala, Ken spent over 5 years at Fosun International in New York, where he led multiple Medtech and healthcare transactions. Ken started his career at JMP Securities' Healthcare Investment Banking division in New York and Duff & Phelps' Valuation Services team in Chicago. Ken graduated Magna Cum Laude from Boston University's Questrom School of Business.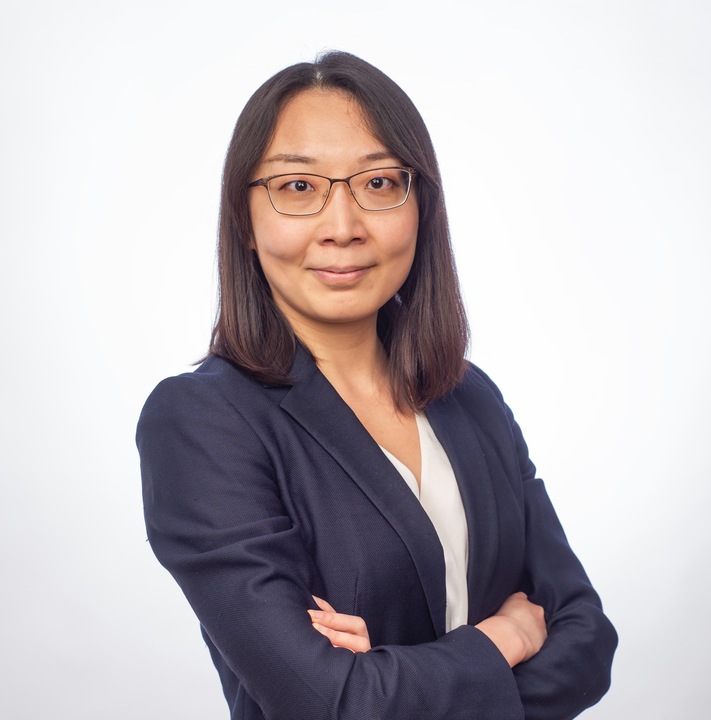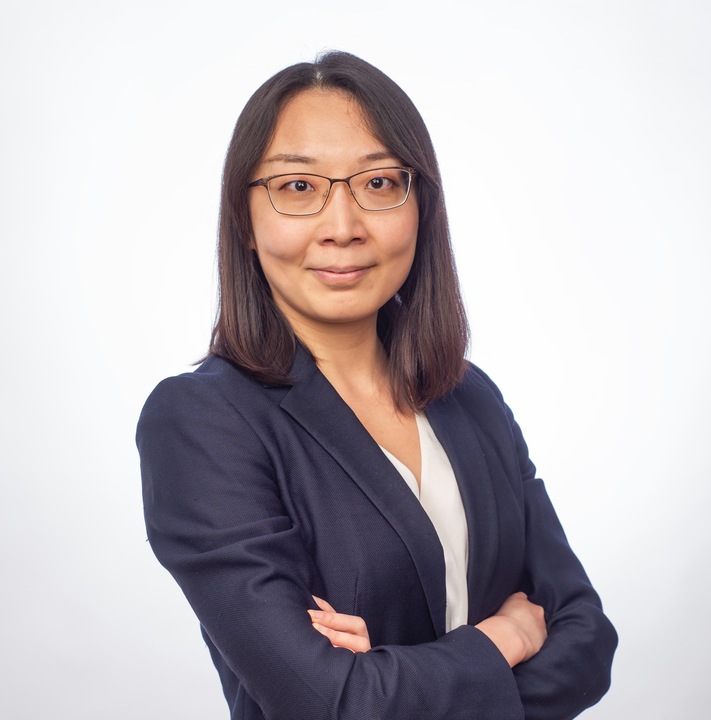 Cathy Duan-Plainer
Director
Prior to joining AGIC, Cathy worked in the German Investment Banking Division of Goldman Sachs, where she was involved in various M&A and capital market transactions in the German-speaking region. Cathy holds a bachelor's degree in Business Administration from University of Mannheim, Germany, and graduated with two master's degrees in Management from University of Mannheim, Germany, and in International Business from Queen's University, Canada.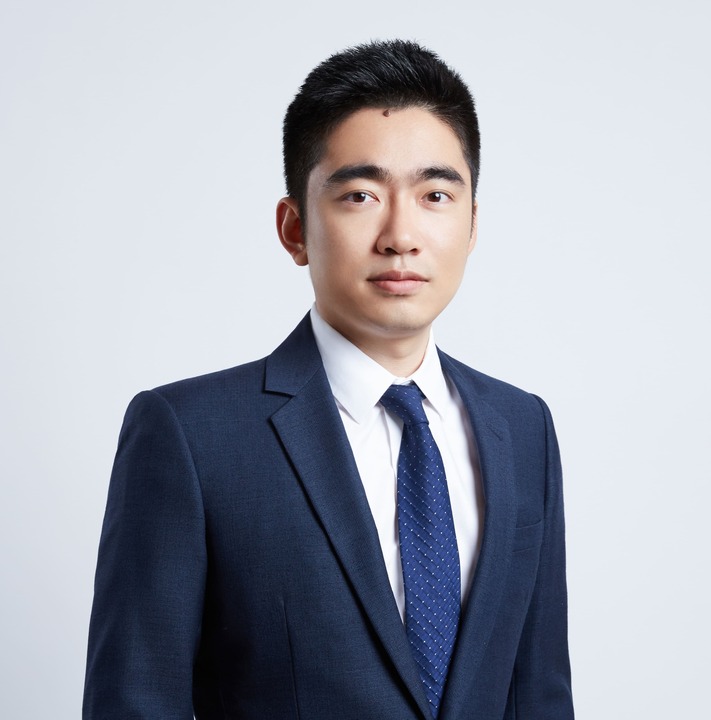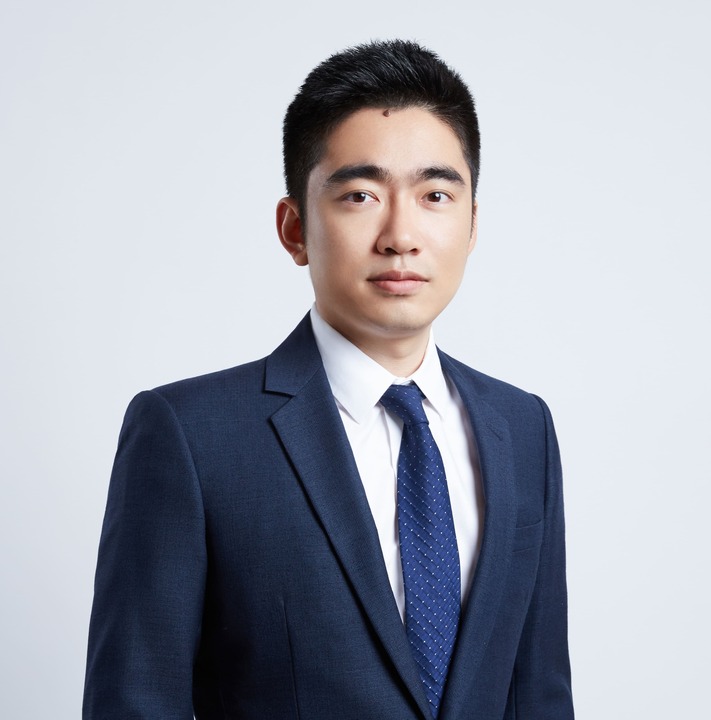 Luke Chen
Senior Vice President
Prior to joining AGIC, Luke worked in the Investment Banking Division of Credit Suisse in New York, where he has involved in various leveraged buyouts, M&A advisory, equity offering and debt financing transactions. Luke graduated from Brown University with a B.A. in Applied Mathematics and Economics.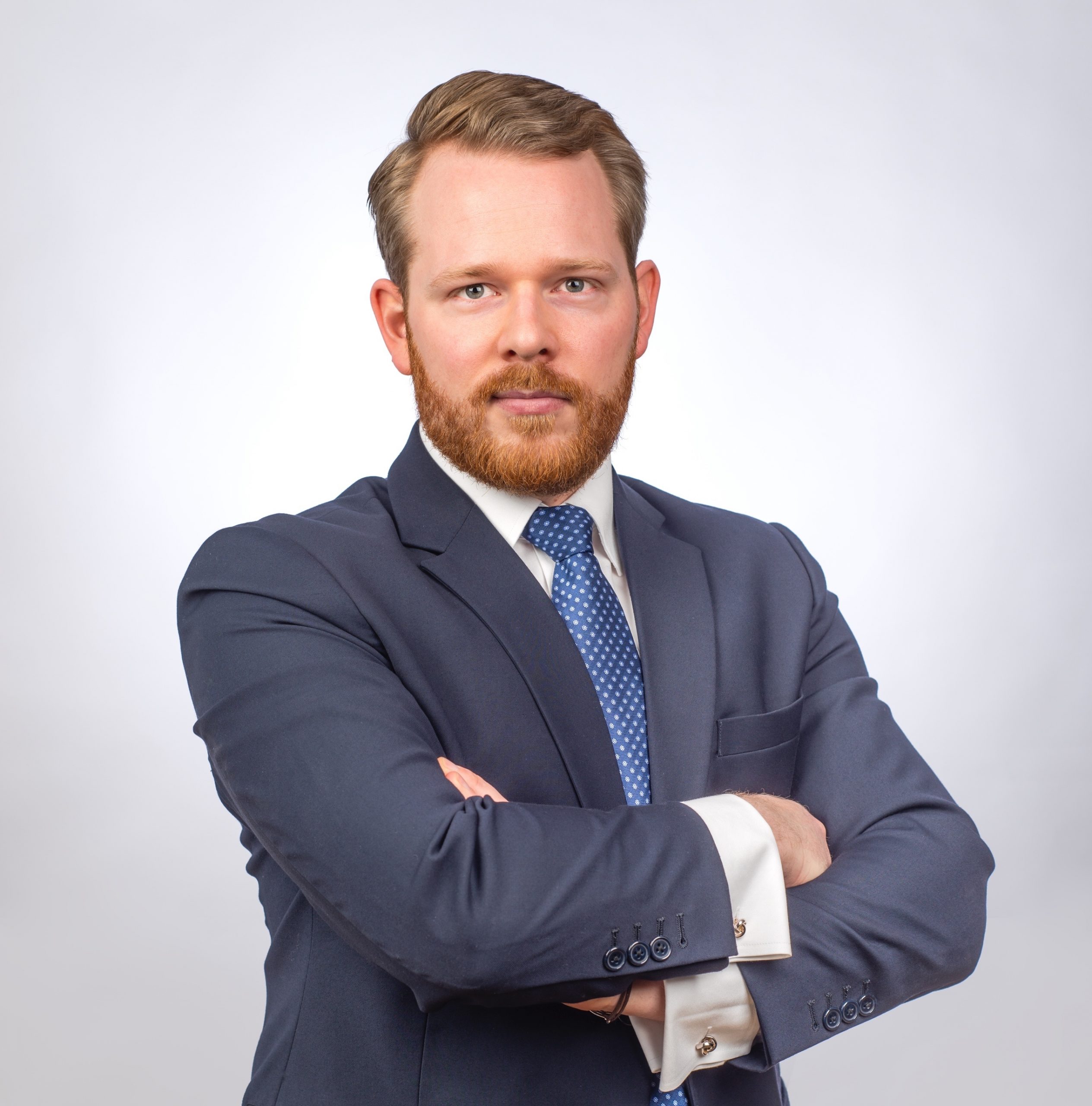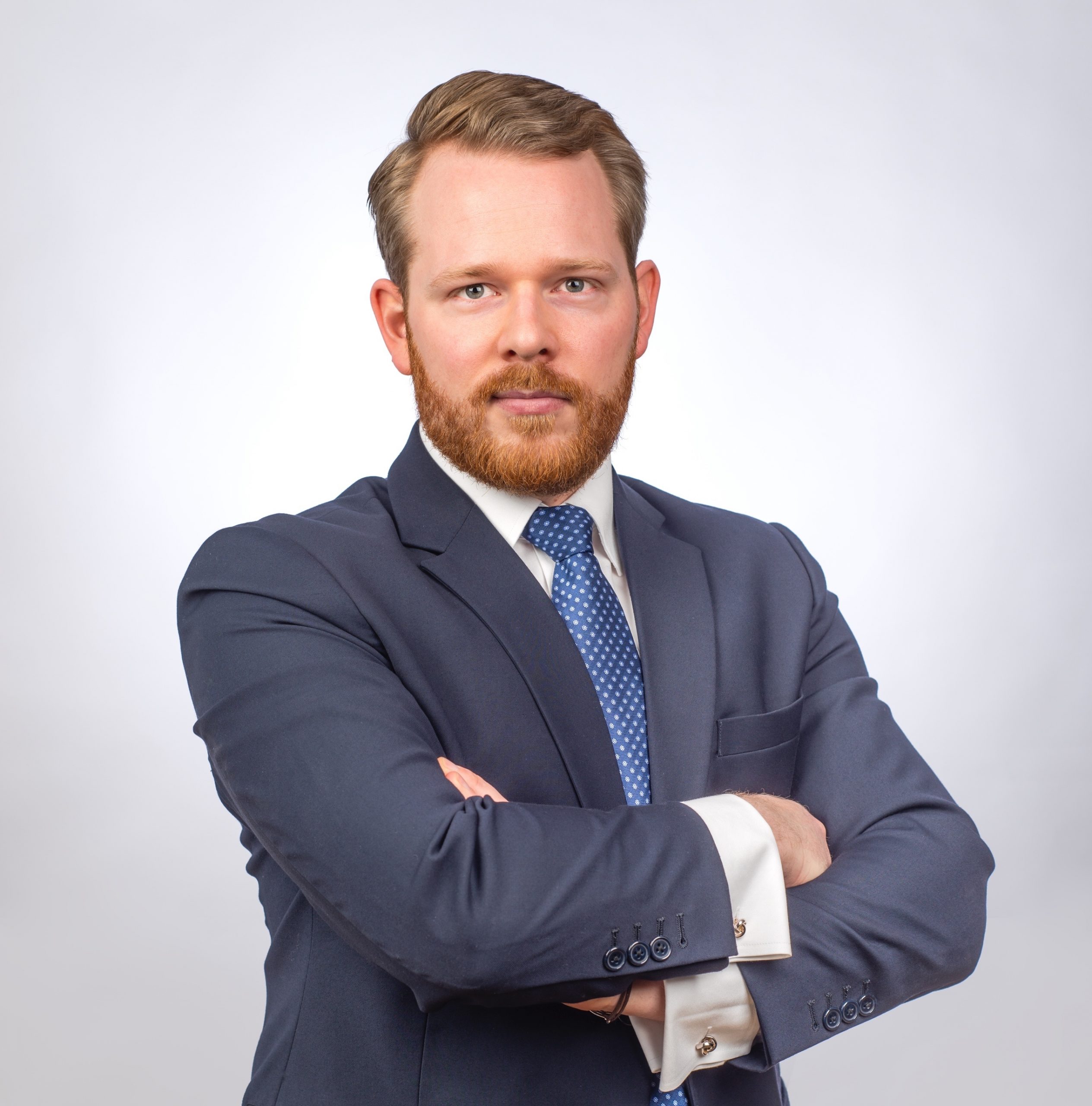 Stefan Engelhardt
Vice President
Prior to joining AGIC, Stefan worked as a consultant with Bain & Company for more than four years where he focused on Private Equity Advisory conducting commercial due diligences across various industries. In addition, he was involved in strategic post-acquisition and organization work. Stefan has studied at University of Mannheim, Auckland University of Technology as well as Queen's University. He holds a Bachelor and a Master of Science in Business Administration.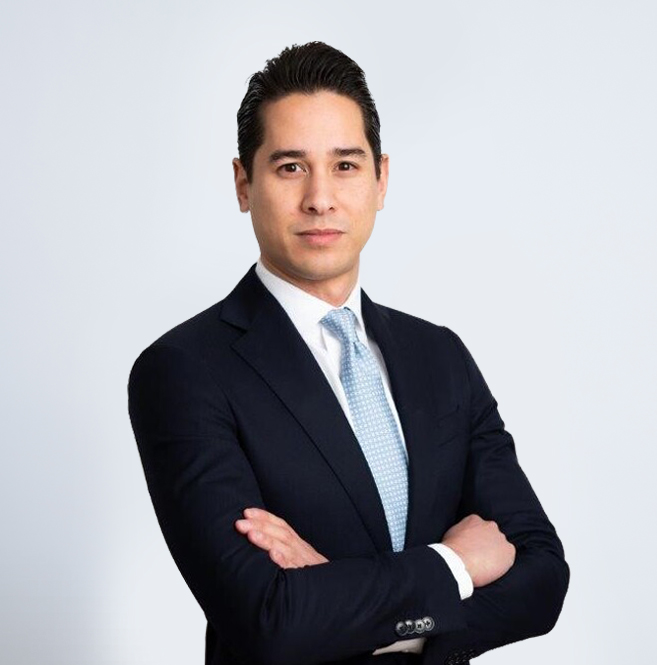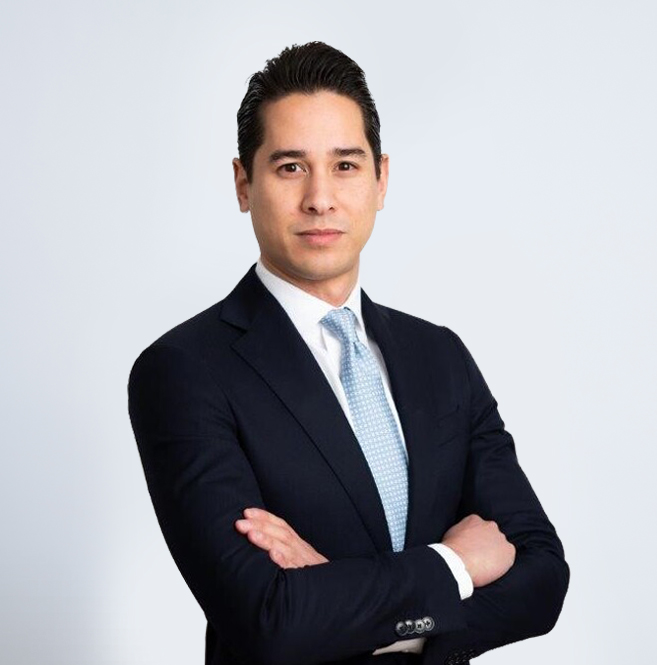 Jason Fraeijhoven
Vice President
Prior to joining AGIC, Jason worked in the Investment Banking Division of Royal Bank of Canada in London, where he was involved in various M&A and capital markets transactions. He also worked for Nielen Schuman, a financial advisory firm based in Amsterdam and Antwerp, where he gained experience in M&A and capital advisory. Jason holds a M.Sc. in Financial Economics from the Erasmus University Rotterdam, and a B.Sc. in Business Administration from the Vrije Universiteit Amsterdam.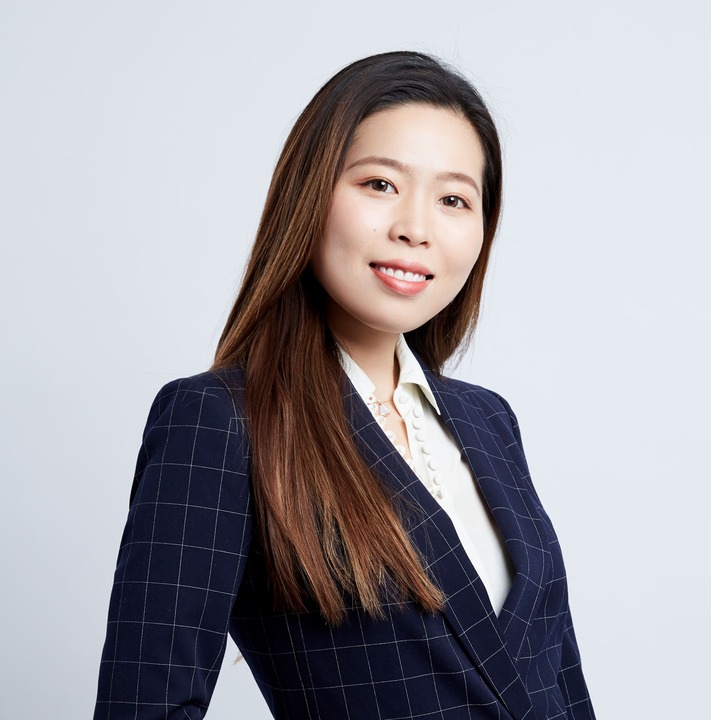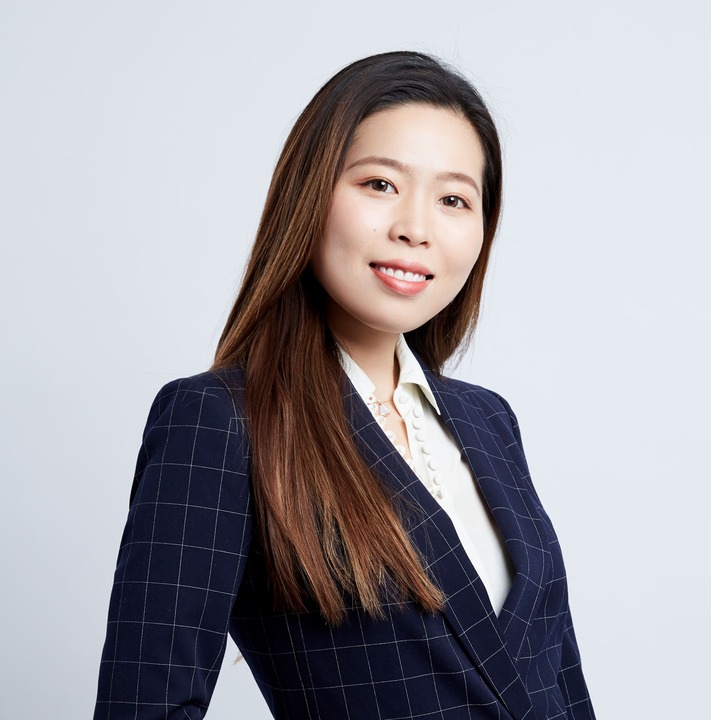 Grace Yuan
Associate
Prior to joining AGIC, Grace worked at BlackRock Private Equity Partners in New York and participated in the full deal process of screening, due diligence, execution and post-investment portfolio tracking. Prior to BlackRock, Grace also worked as Associate Consultant at Boston Consulting Group (BCG), providing strategic and operational consultation to business clients. Grace holds a Master's degree in Finance from MIT, and a Bachelor's degree in Finance and Psychology from Peking University.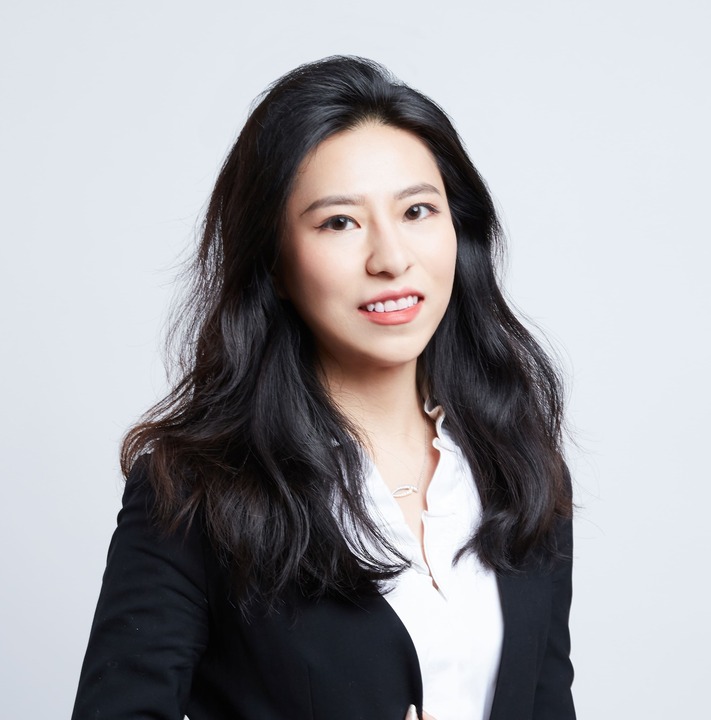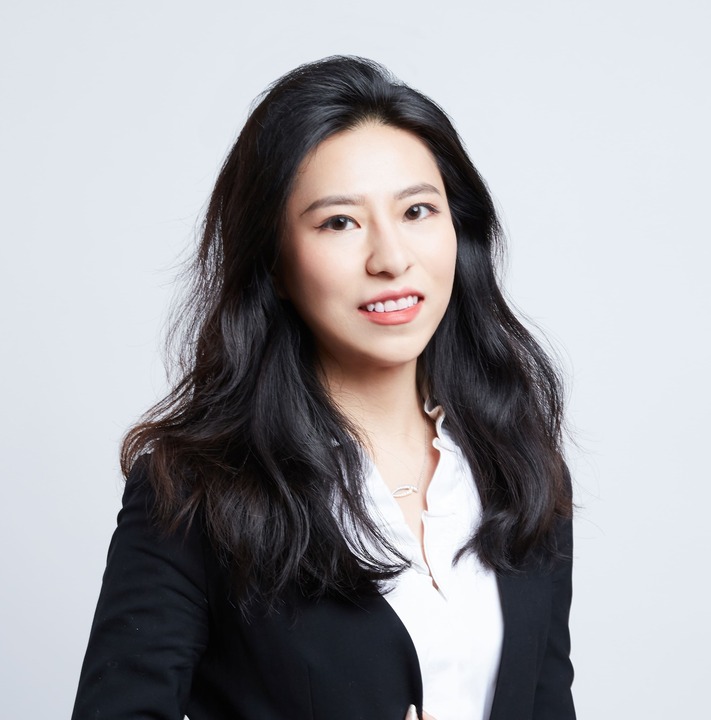 Michelle Li
Associate
Prior to joining AGIC, Michelle worked in the Healthcare Investment Division of Bryan, Garnier & Co in New York, where she was involved in various cross border M&A and equity financing transactions. Michelle graduated from Columbia University with a B.S. in Operations Research.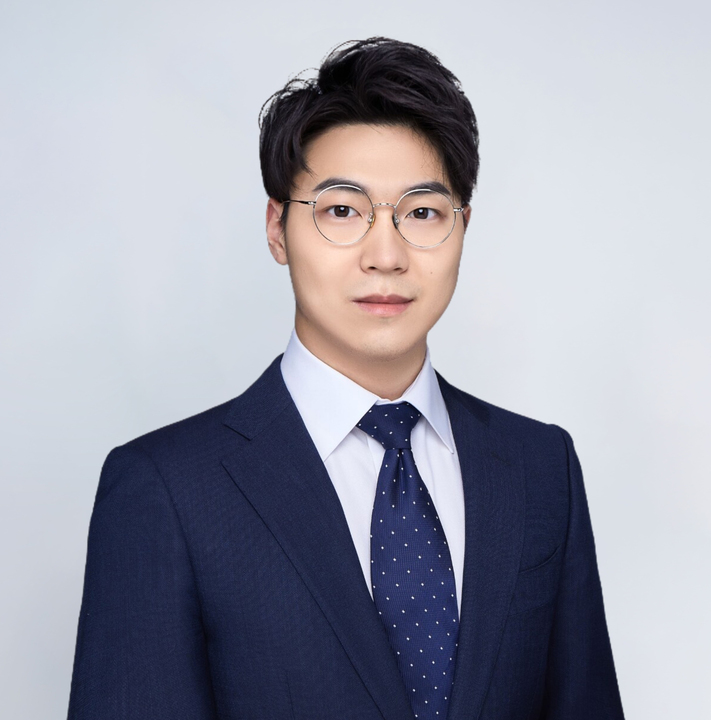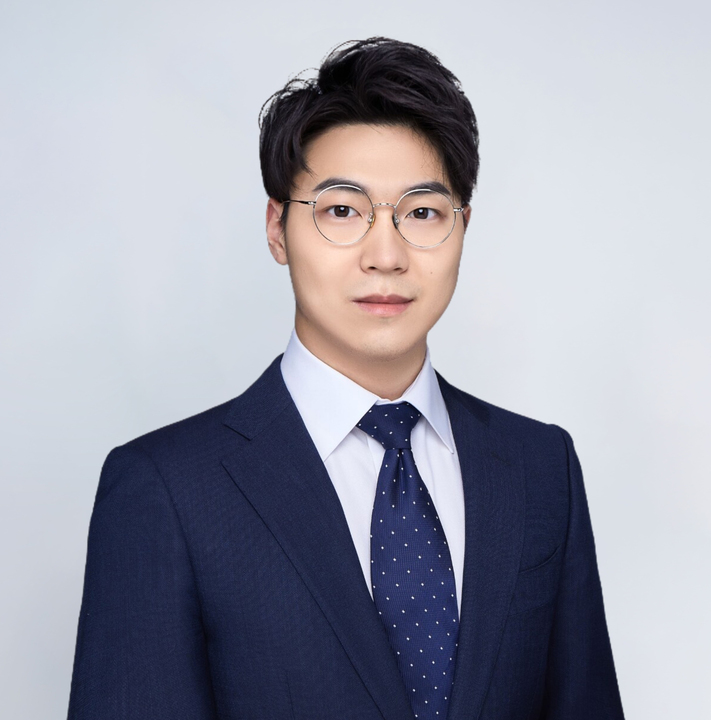 Charles Chen
Associate
Prior to joining AGIC, Charles worked as investment associate in Credit Suisse in Hong Kong and CICC, where he has involved in multiple M&A advisory, equity offering and debt financing transactions. Charles graduated from New York University Stern School of Business with a B.S. in Finance and Mathematics.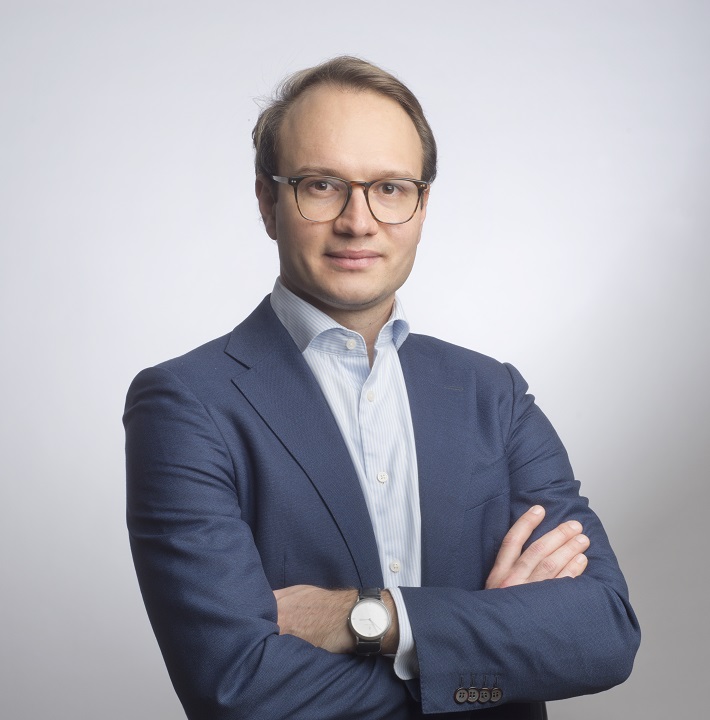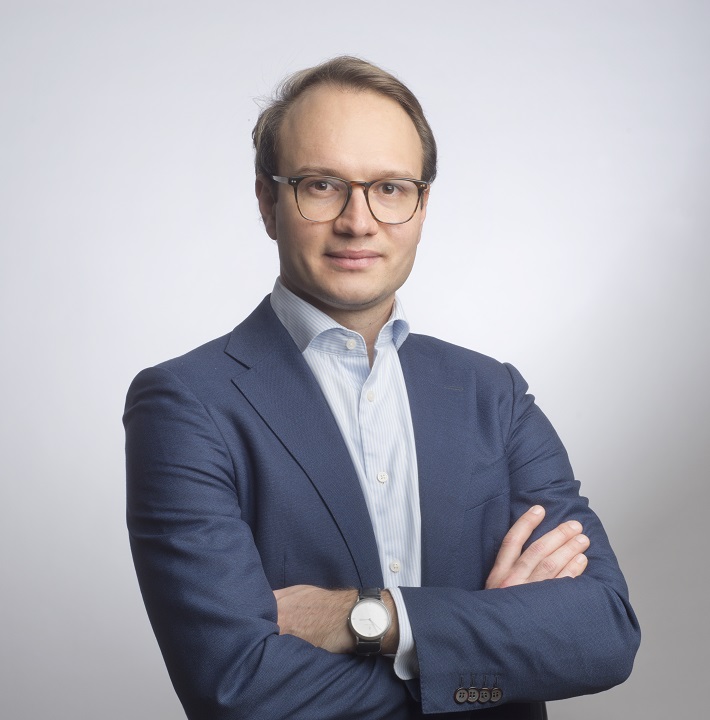 Manuel Gadau
Associate
Prior to joining AGIC, Manuel worked in the Investment Banking Division of Raymond James in Munich, where he was involved in various M&A transactions with a particular focus on healthcare. He also worked for advisory firms DC Advisory, Mummert & Company and Deloitte & Touche, where he gained experience in M&A and transaction services. Manuel holds a M.Sc. in Finance & Investments from Erasmus University Rotterdam, and a B.Sc. in International Business from Maastricht University.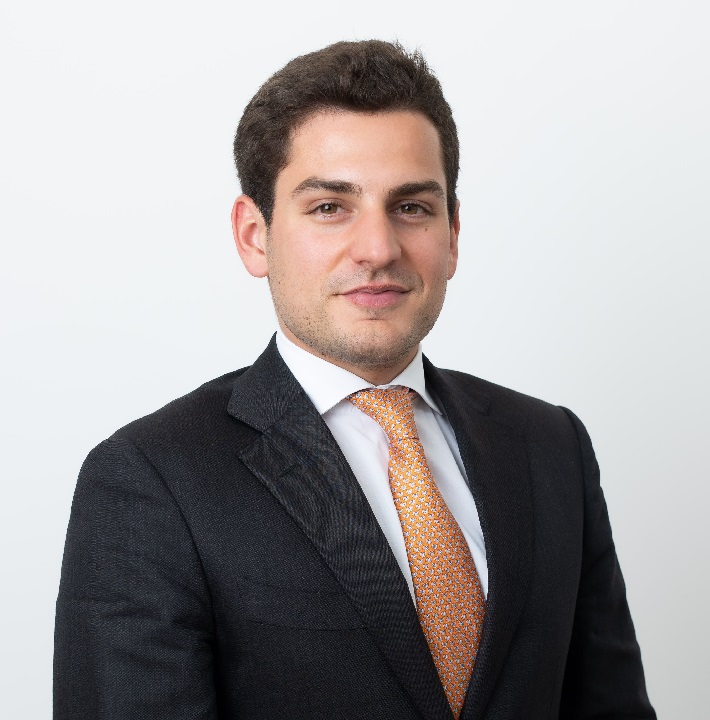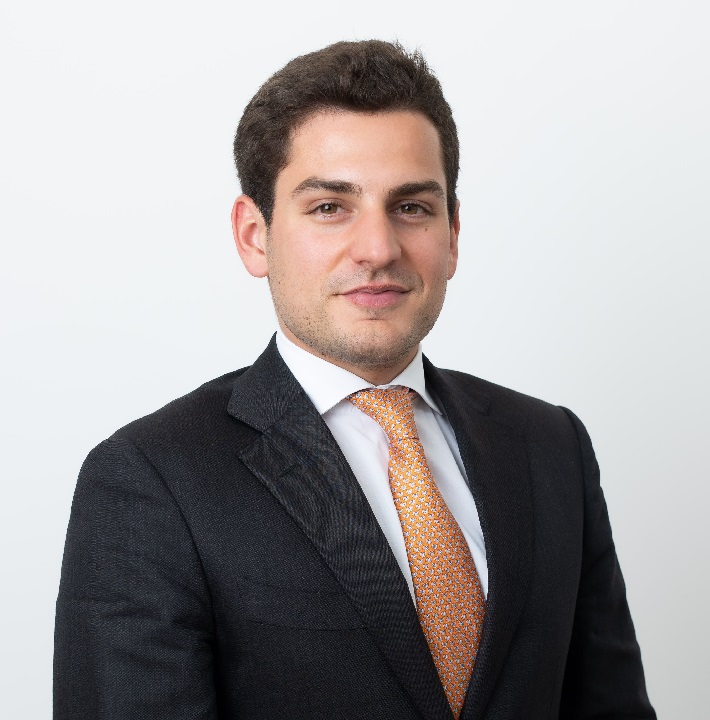 Alberto Bettini
Associate
Prior to joining AGIC, Alberto worked in the Advisory division of Evercore in London, where he was involved in several M&A transactions. He also worked in the investment banking division of Societe Generale in Paris, where he gained additional experience in M&A and capital advisory. Alberto holds a Master's in Management from ESCP Business School and a B.Sc. in Business Economics from LUISS University. Alberto is fluent in Italian, French and English.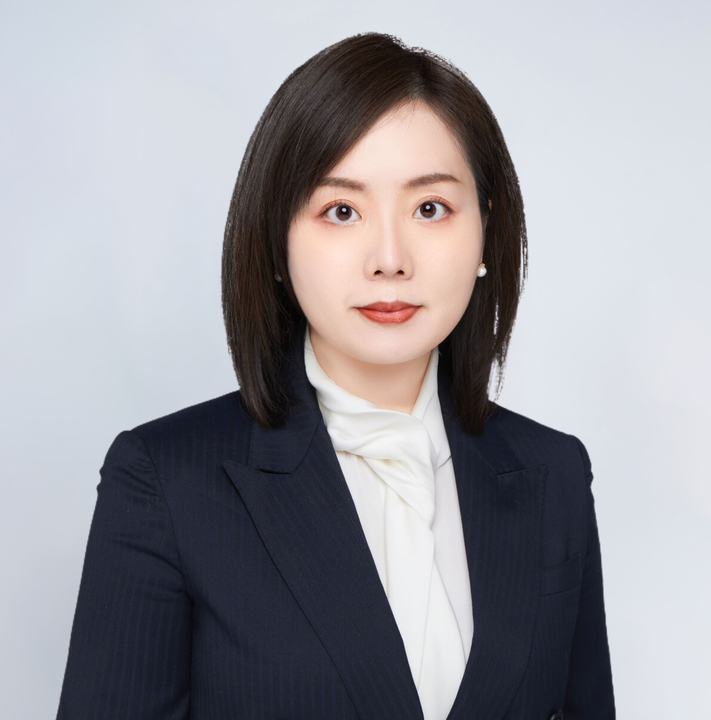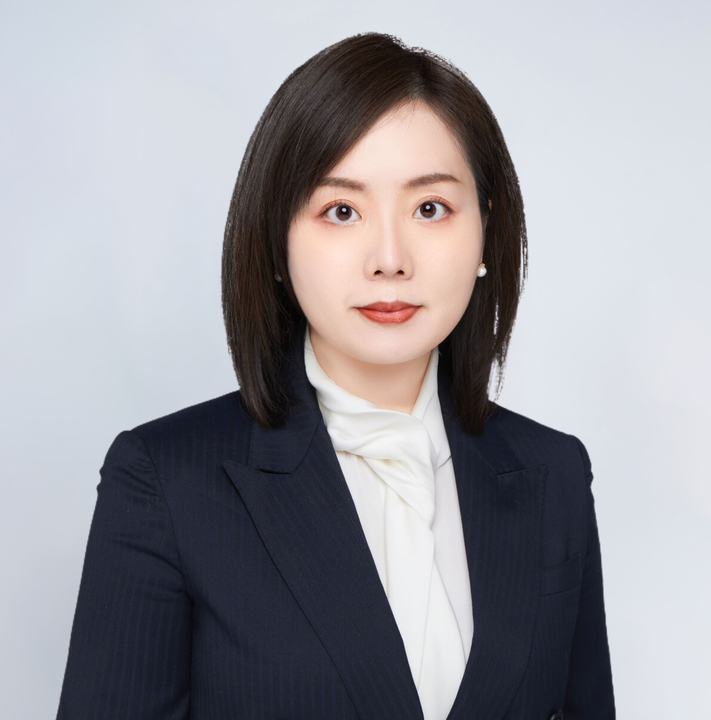 Xin Cheng
General Counsel
Xin is the General Legal Counsel of AGIC. Prior to AGIC, Xin worked as Senior Legal Counsel with Abax Global Capital and Senior Legal Director with Fosun Group, where she was responsible for advising on legal matters relating to both cross border and domestic private equity and debt investments, portfolio management across a wide range of industries and fund compliance. Prior to this, Xin had worked as an Associate with an international firm Allen & Overy in its Hong Kong office for four years and worked as an Associate with a reputable PRC law firm Haiwen & Partners in its Beijing Office for three years. Xin holds a Bachelor of Law degree from Renmin University of China, a Master of Law degree from Peking University and a LLM degree from Columbia Law School. Xin is qualified in both PRC and State of New York.
Senior Advisors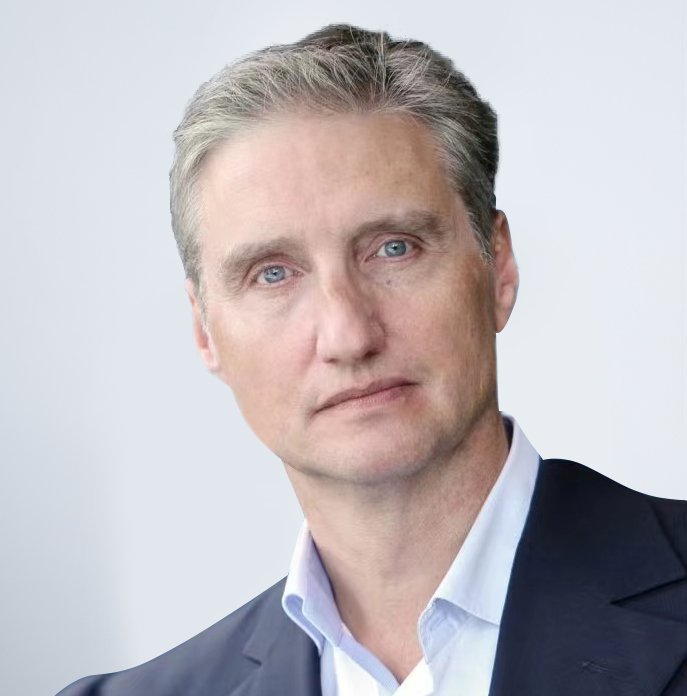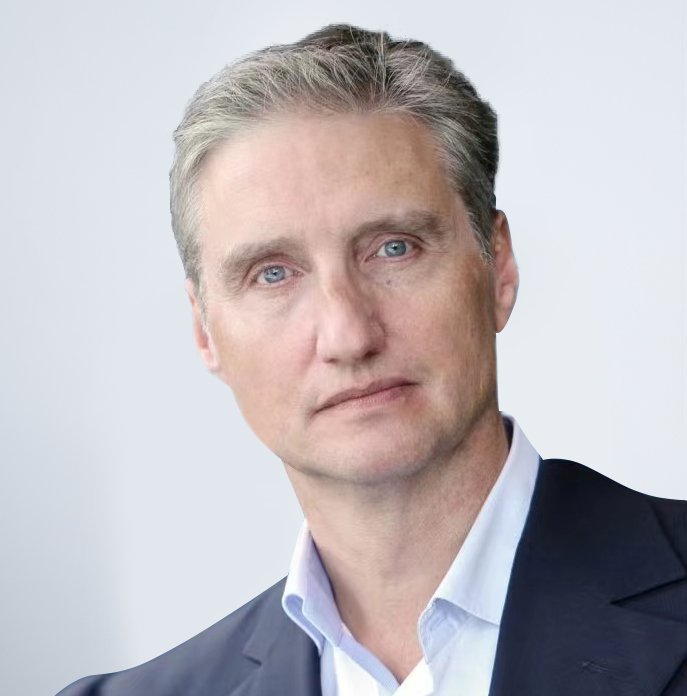 Oliver Goetz
Senior Advisor
Oliver studied medical computer science in Munich and Berkeley and is a successful entrepreneur and investor in the Healthcare and IT sector. In 1998, Oliver founded LabNet AG, the first independent laboratory group in Germany financed by Bridgepoint Capital and Atlas Venture. After a successful exit in 2002, he was founder and CEO of Lab'Partners GmbH & Co. KG, a chain of 150 hospital laboratories, before he did a joint venture with amedes Holding AG, a large chain of clinical diagnostic laboratories across Germany and Belgium, where he became COO. Together with General Atlantic he sold amedes successfully in September 2015 to Antin Infrastructure Partners. Today, he runs his own consulting and investment company, LabVenture GmbH & Co. KG, and is member of several supervisory boards.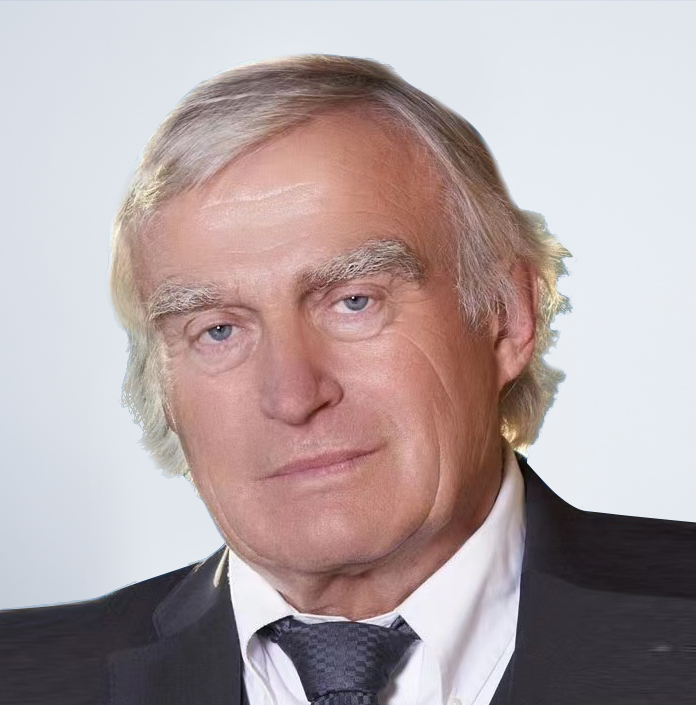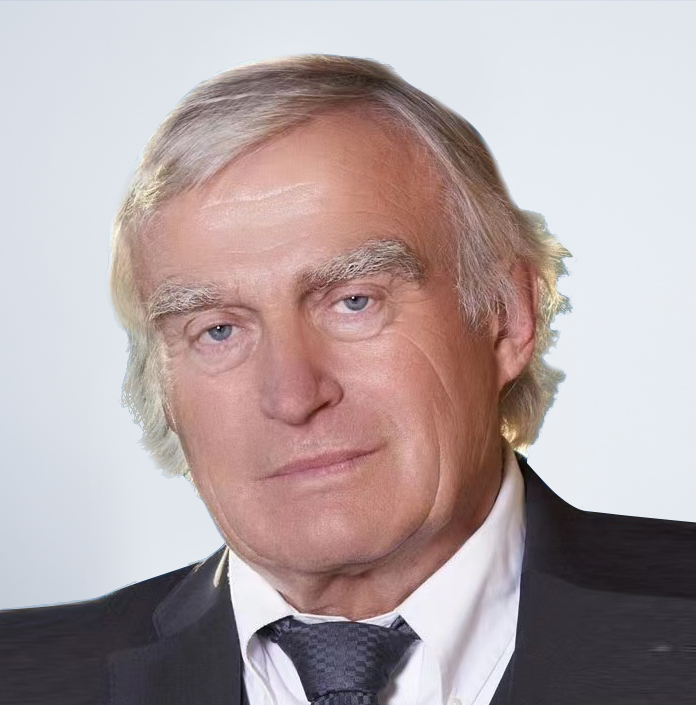 Prof. Dr. Helmut Haussmann
Senior Advisor
Helmut was Minister of Economics of the Federal Republic of Germany from 1988 to 1991. Subsequently, he was appointed as parliamentary speaker for European affairs and member of the government´s foreign trade advisory board. In 1991, he became vice president at Capgemini. Due to his long-lasting political and international experience, Helmut is a highly appreciated member of several national advisory committees. Since 1997, he is Germany's representative in the Asia-Europe-Foundation (ASEF). Helmut has taught at the University of Erlangen-Nürnberg for more than 30 years. In 2010, he joined the Department of International Business as adjunct professor.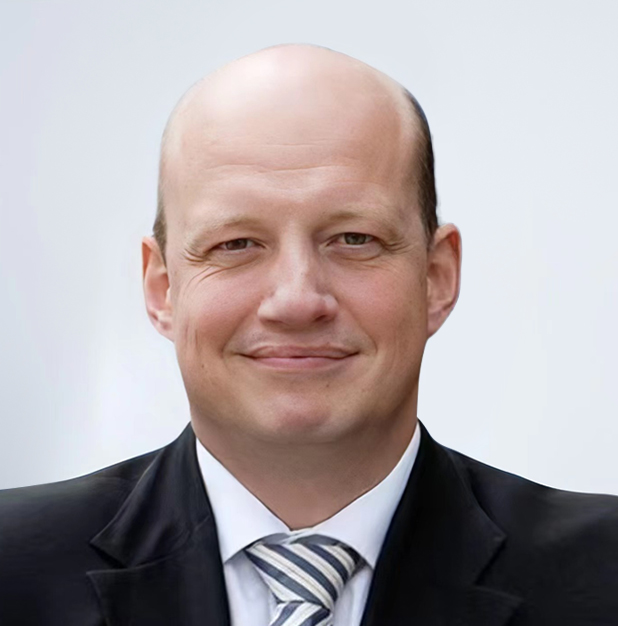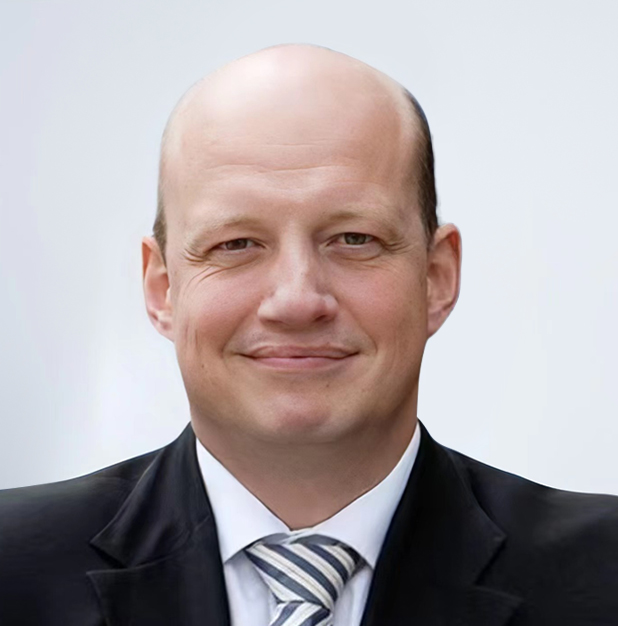 Peter Hettich
Senior Advisor
Peter has more than 20 years of executive management experience in major industry sectors such as telecommunications, automotive, machinery and plant engineering, health care and warehouse automation. Since 2017 he and his company think A successfully provide supervisory and advisory capacities on board level. Peter served as CEO and Delegate of the board at Swisslog Holding AG after heading the General Industry division of the Grenzebach Group. He worked in R&D at Nokia Mobile Phones and as Management Consultant for telecommunications and IT. From 2000 to 2012 he held several management positions at Porsche AG in the fields of international sales, customer service, and quality management. Peter graduated in physics from the Aachen University and holds an MBA of the Universities of Mannheim and ESSEC, Paris.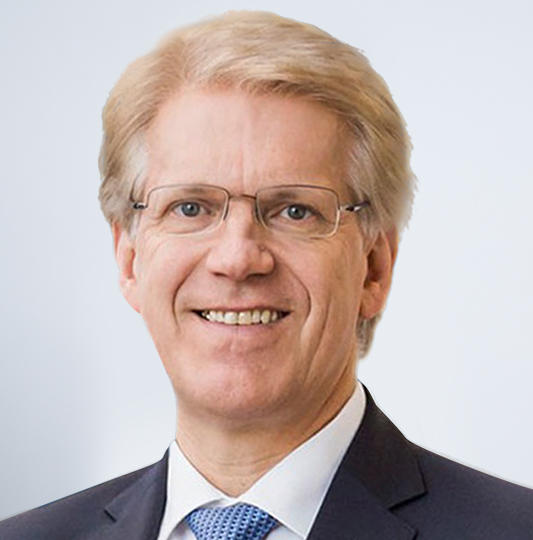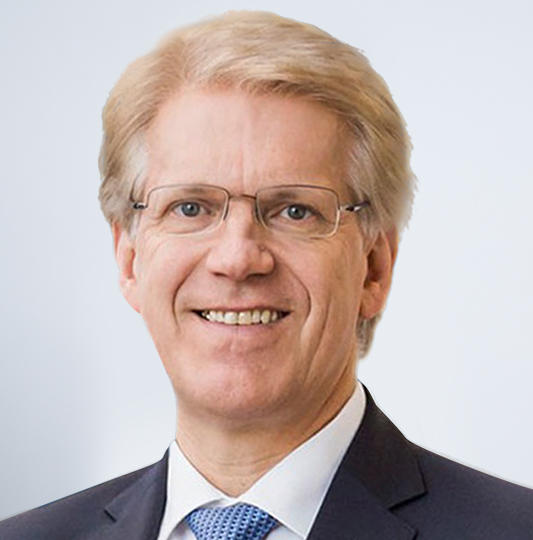 Dieter Manz
Senior Advisor
Dieter studied precision engineering in Germany and started his career in IBM as an equipment engineer. In 1987 Dieter established his own company with the aim to support customers in the integration and programming of industrial robots. Out of this start-up company Dieter developed a world leading company in automation, robotics and advanced laser manufacturing systems. The company Manz AG went public in 2006 and is listed at the Frankfurt stock exchange since then. Dieter served as the CEO of the company until June 2017. During this period the company established international sales, service and manufacturing subsidiaries with a strong focus to Taiwan and China. Manz AG delivers highly advanced manufacturing equipment to the electronic, lithium-ion battery and solar industries. Dieter serves as a member of the supervisory board of Manz AG and others.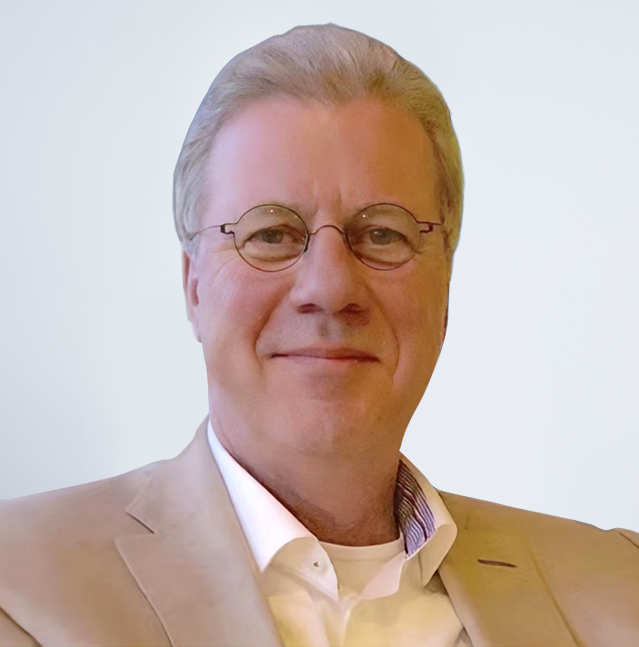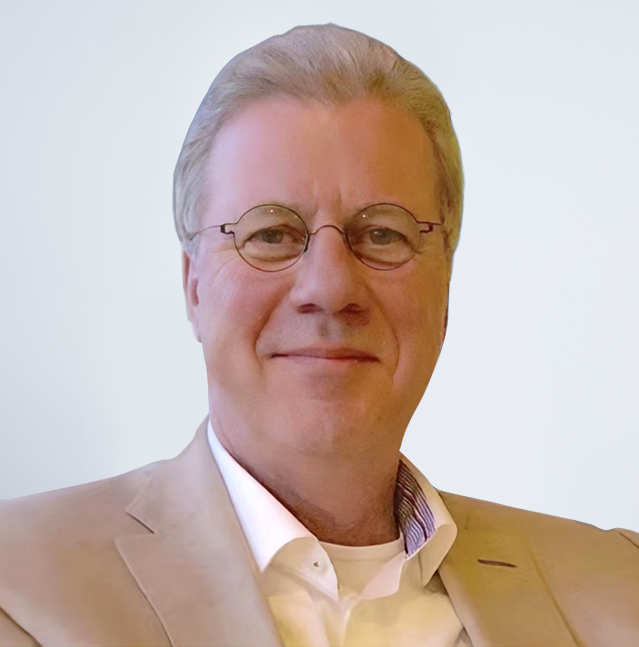 Dr. Hein van der Zeeuw
Senior Advisor
Hein has over 30 years of expertise in the electronic components and semiconductors industry. He was member of the Board of Management of NXP Semiconductors and Executive Vice President at Philips. He worked several years in the USA. Next to his home country the Netherlands, he was based for a number of years in Germany. Since 2012 he is active as a company advisor and he has held various boardpositions in the high tech industry and healthcare. In 2015 he became advisor to Philips, supervised the Lumileds company on behalf of the Philips Board and the Photonics unit. Hein holds a PhD in physics from the Leiden University, the Netherlands.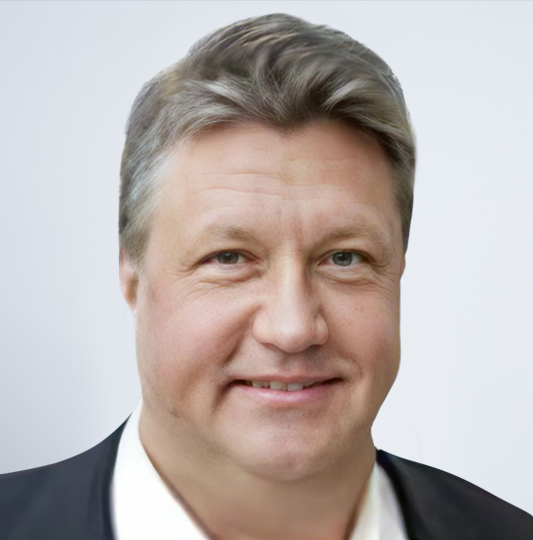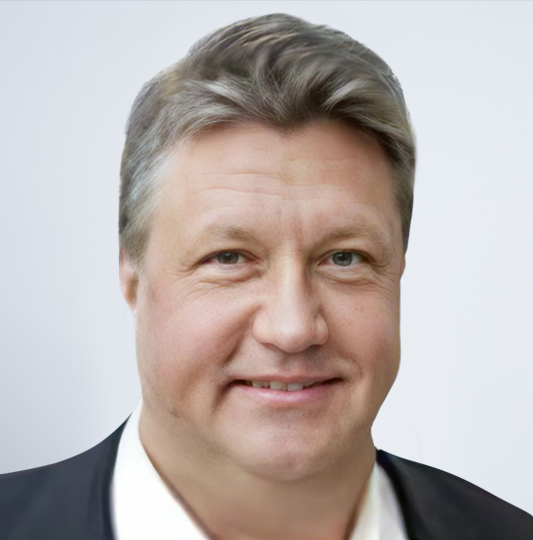 Anders Lindqvist
Senior Advisor
Anders is President and CEO of Mycronic (as from Q2 2019), a publicly-listed Swedish high-tech company engaged in the area of production equipment for the electronics and display manufacturing industry. Prior to joining Mycronic, Anders worked for 6 years as the Group CEO of Piab Group, a globally leading player in the area of components for industrial automation and robotics applications. During his tenure, the company has doubled revenues and expanded significantly into new geographies and new applications. Prior to Piab, Anders has spent more than 20 years with Atlas Copco being responsible for several divisions within Atlas Copco Industrial Technique where he has successfully created multi-channel sales in several markets such as Scandinavia, France and China. Anders is a mechanical engineer by background and has received his MBA from University of California.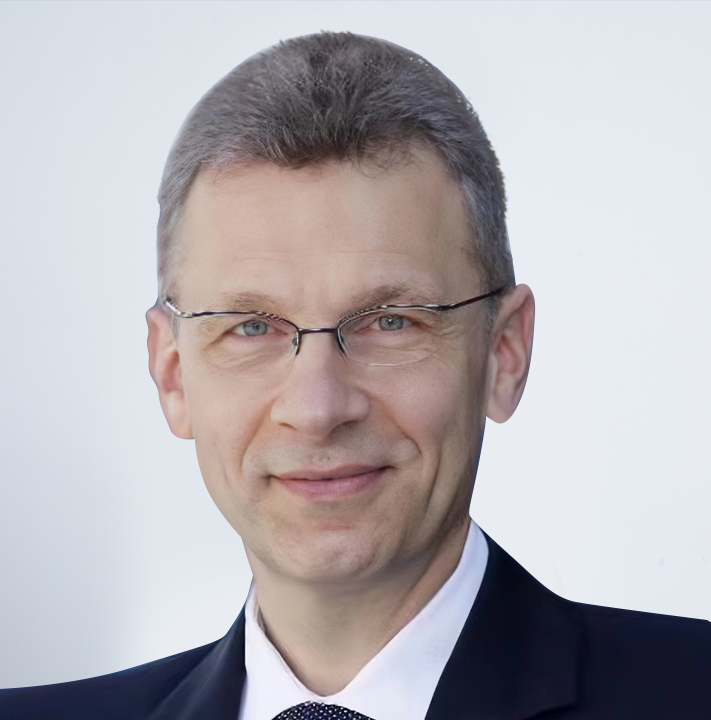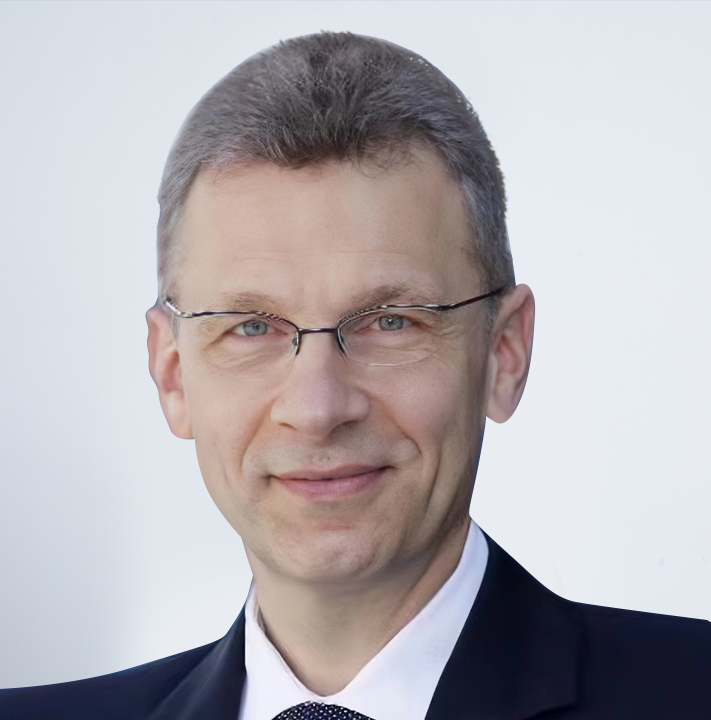 Dr.-Ing. Carlos Jiménez Härtel
Senior Advisor
Carlos is Chairman of the Supervisory Board of GE Power in Germany. He's also a strategy advisor to private companies and public-sector organizations and holds a number of national and international board assignments. His operational career in industry spans about two decades in a variety of senior leadership roles, most recently as CTO & Chief Innovation Officer for GE Europe and previously as President & CEO for GE Germany. Carlos has extensive experience in industrial R&D, organizational development, management of technology transfer and innovation, and the assessment of potential and market readiness of advanced technologies. He studied Aerospace Engineering at RWTH Aachen and TU Munich where he also received his doctorate. In addition, he spent several years in research at the German Aerospace Center (DLR) and at ETH Zurich, where he qualified as an Adjunct Professor in 1999. Carlos is past President of the European Industrial Research Management Association (EIRMA).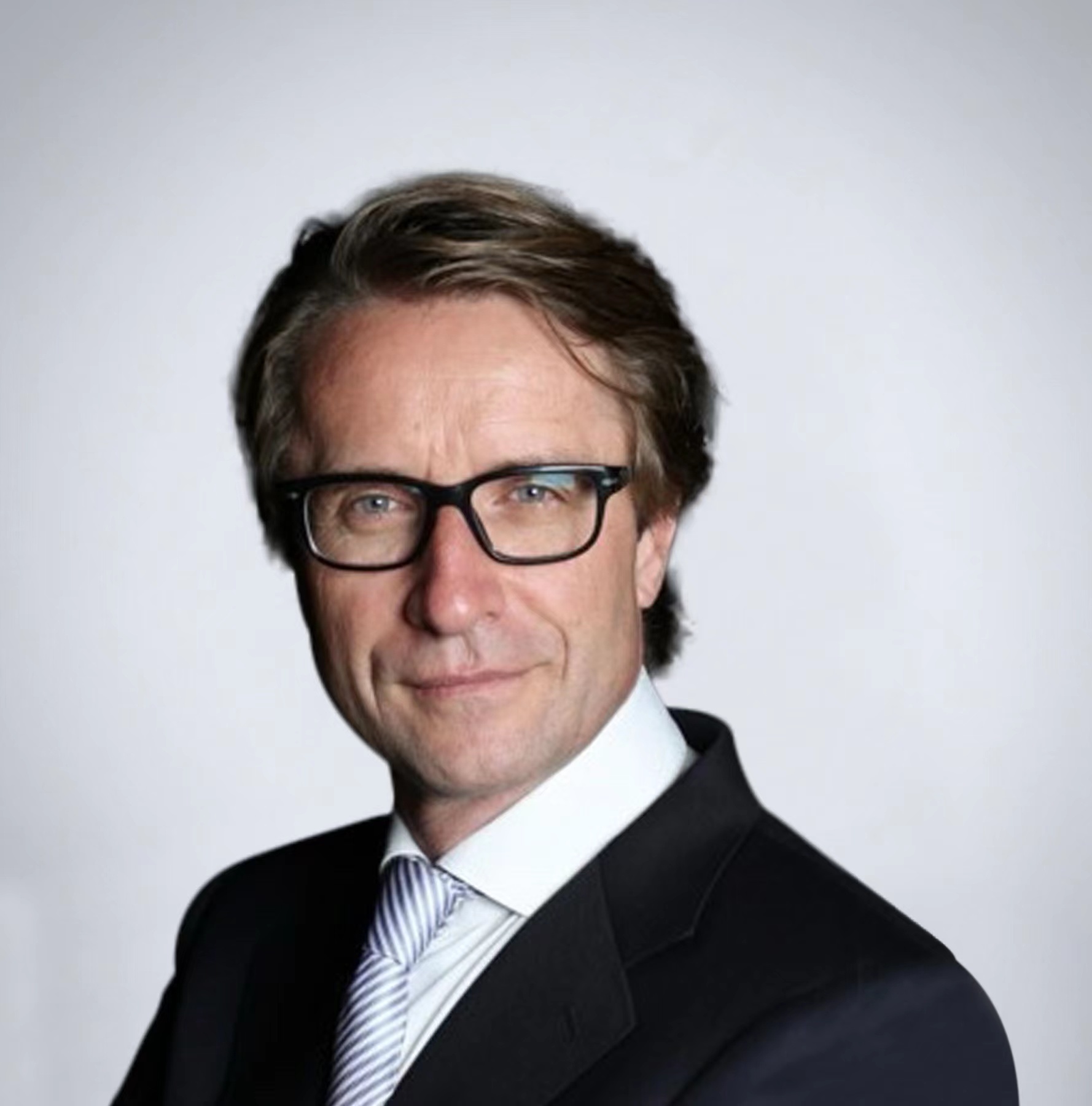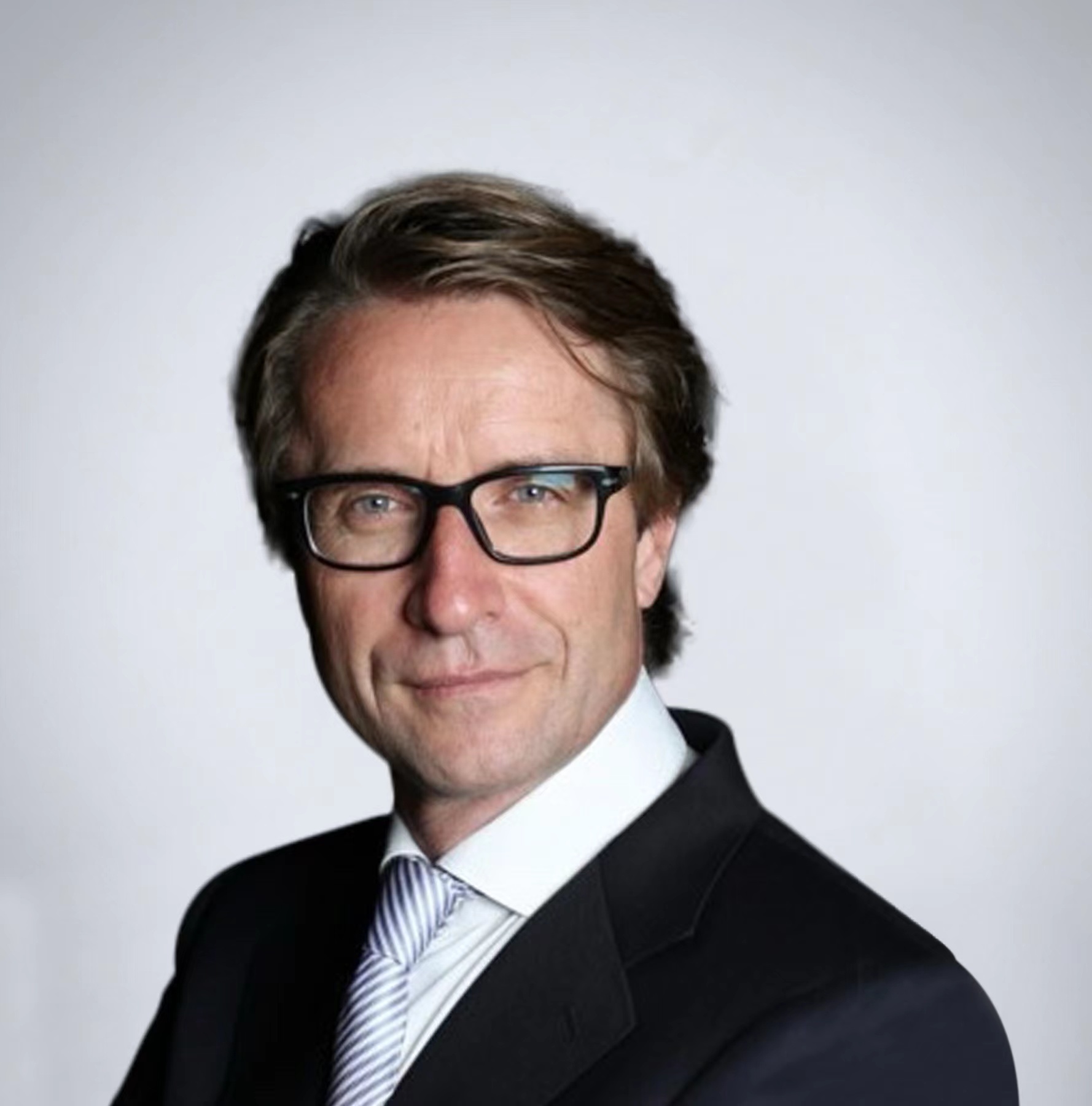 Winfried Schaller
Senior Advisor
Winfried has more than 25 years of international Management experience (Europe, Asia, North America) running global family business' and PE backed midsize players in sectors such as specialty chemicals, aviation, igt, medical devices and general manufacturing. Winfried served as CEO of Lincotek Group and prior as CEO of VitasheetGroup and VP Coatings Europe for Hexion Specialty Chemicals. He started his career in BASF as member of the Management Development Program for Marketing and Sales.  He is a strategist and change manager with a track record of revamping, globalizing and transforming business' via organic growth, buy & built and restructuring. Winfried graduated in business administration from the University of Paderborn/Germany and holds an MBA from the Theseus Institute/France.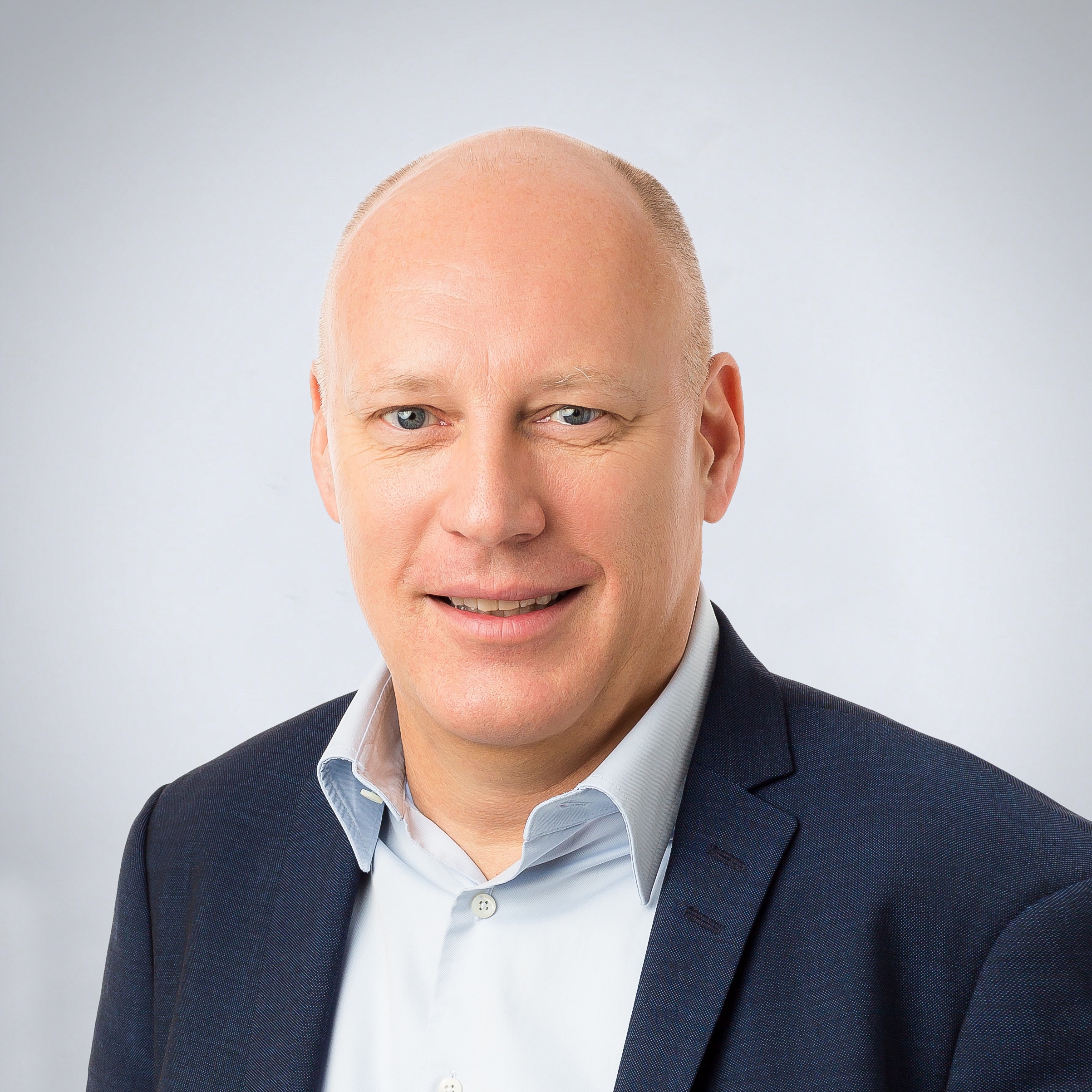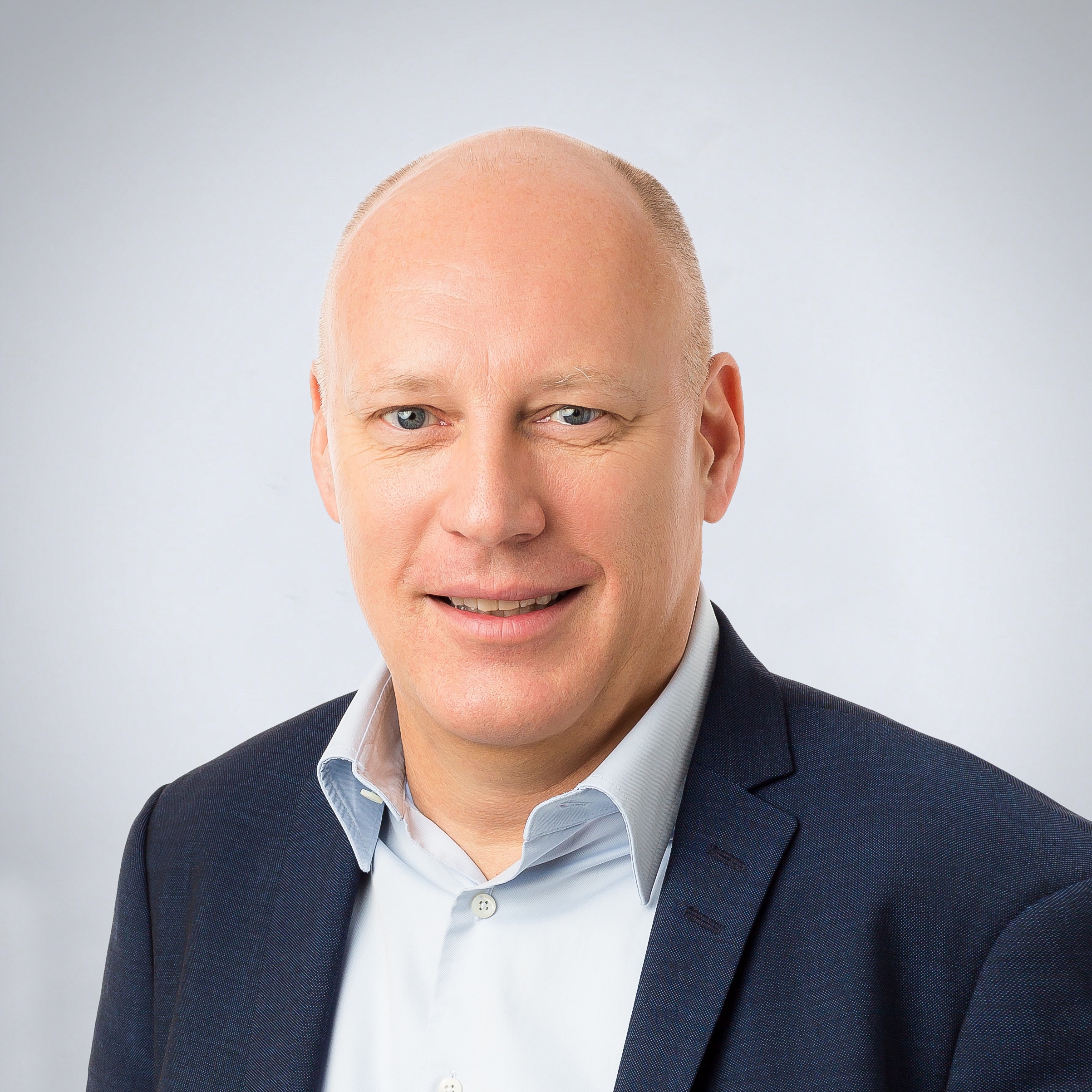 Dr. Ralph Lässig
Senior Advisor
Ralph has nearly 30 years of expertise in the automotive, machinery, industrial automation and electronics industry. He was Head of Business Development at Knorr-Bremse, Director at AlixPartners, Partner of Roland Berger and most recently Partner of the Boston Consulting Group. In these roles, Ralph has lead 200+ cases on strategic and operational subjects, including several large value creation programs and 30+ commercial due diligence cases. Since 2023, he serves as an independent strategy advisor and interims manager, and he is a supervisory board member of ODU Group. Ralph holds diplomas in electrical engineering and business administration as well as a PhD in business administration.