A leading non-contact Nano-UV-Lithography equipment provider for photonics applications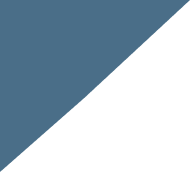 AGIC invested in Eulitha in July 2022
Founded in 2006 in Switzerland, Eulitha offers unique and cost-efficient non-contact, high-resolution photolithography systems and customized patterning services for a wide range of applications, including DFB/DBR Lasers, AR/VR, Telecommunications, Optical Components and Bio Sensors/Chips.
Eulitha's proprietary non-contact lithography technology (PHABLE™) technology provides high resolution of less than 60nm feature size and can create fast & low-cost patterning of large areas with periodic nanostructures.
Eulitha's is positioned as a unique and innovative technology provider in fast-growing markets including AR/VR (Augmented and Virtual Reality) industries and has promising commercialization pipeline backed by strong R&D abilities. Its PHABLE™ technology is considered to be a preferable option to traditional nanoimprint technology due to lower costs, higher throughput, better consistency, longer mask lifetime and compatibility with non-flat substrates.
Eulitha provides low-cost solutions for AR waveguide manufacturing. The AR market is expected to grow at a CAGR of 31.5% from 2021 to reach USD 88.4 billion in 2026, driven by strong growth in consumer markets as demand continues to grow for better video calls, gaming, map navigation and online shopping experience.
AGIC will work closely with the management team to support Eulitha's international development in particularly the Asia Pacific region and use resources with large industrial players to help the company increase sales and customers.
Asia is a major manufacturing site for optical devices. We will leverage our connections with leading Asian optics companies and AR OEMs to support Eulitha in further penetrating the local market.