(Kruen, Germany) – AGIC Capital, successfully convened its second LP investors conference at Schloss Elmau in Kruen, Germany, on Tuesday, September 20, 2016. With nearly 100 high ranking speakers and guests from leading industrial and financial institutions from Europe and Asia, AGIC demonstrated its strong presence and network in the international technology investment scene.
AGIC Chairman Henry Cai opened the conference with the announcement that AGIC Capital had recently increased its funds under management to over 950 million USD targeted towards investments in European small and mid-market firms in the areas of industrial and medical technologies.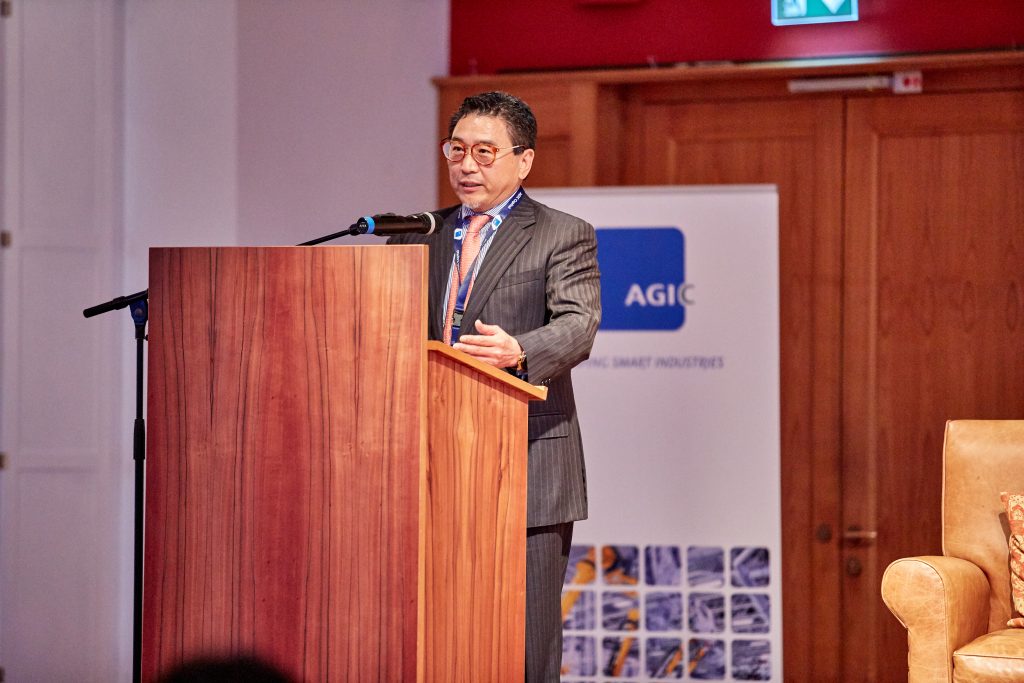 In their key note speeches, Professor Dr. Helmut Haussmann, former Federal Minister of Economics, Dr. Theo Waigel, former Federal Minister of Finance, and Bernd Westphal, MdB and SPD spokesman for Economics and Energy, underlined the importance of the industrial cooperation between China and Germany and highlighted AGIC's importance as a promoter and supporter for German and European SMEs in their attempts to build successful business in China, which has become the most significant regional market in several key industry sectors.
Tu Guangshao, President of China Investment Corporation, anchor investor in AGIC Capital, complimented AGIC's successful establishment as a prime address for the development of business partnerships between European and Chinese companies and underlined CIC's interest to work with AGIC when it comes to investments in industrial technologies.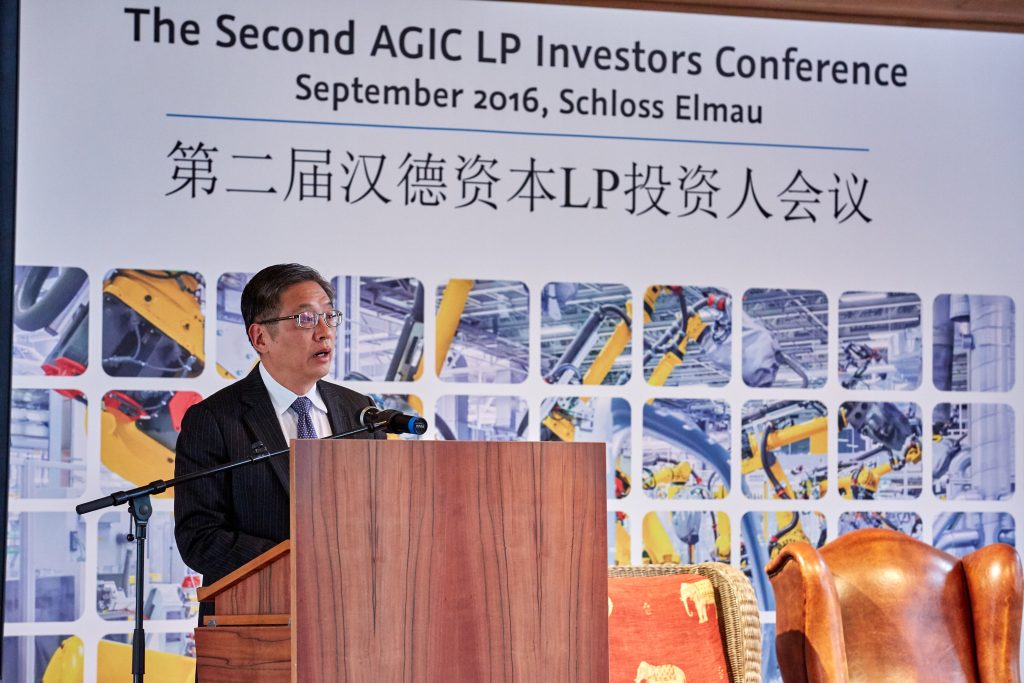 The main program of the Second AGIC LP Investors Conference consisted of four panels with notable industry leaders and investment professionals discussing technology and investment trends in the areas of Lightweight Solutions, Industry 4.0, Next Generation Mobility and Medical Technologies and Biomedicine.
The panelists discussed major recent investment programs and industrial policies that open significant opportunities for German SMEs and shared examples of successful cross-border partnerships in the fast growing Asian markets. German/European SME's are innovation leaders in these sectors, but often lack the resources and the experience to navigate. Giuseppe Bellandi, CEO of Gimatic Srl., summarized their situation as follows "For our industry, the Asian market is of highest priority. Without the support of a well-networked investor like AGIC, the Asian market would be out our reach".
Conference participants enjoyed stimulating discussions and high-quality networking opportunities during breaks and dinner. In addition, they could also go on a virtual factory tour through several state-of-art industrial production plants, demonstrated by virtual reality experts from The Boston Consulting Group.
AGIC Capital would like to thank all speakers and attendants for making this Second AGIC LP Investors Conference an invaluable and memorable platform for networking and exchange.